The Ghillie Dhu Crew
How the power of storytelling is helping children in long-term foster care in North Ayrshire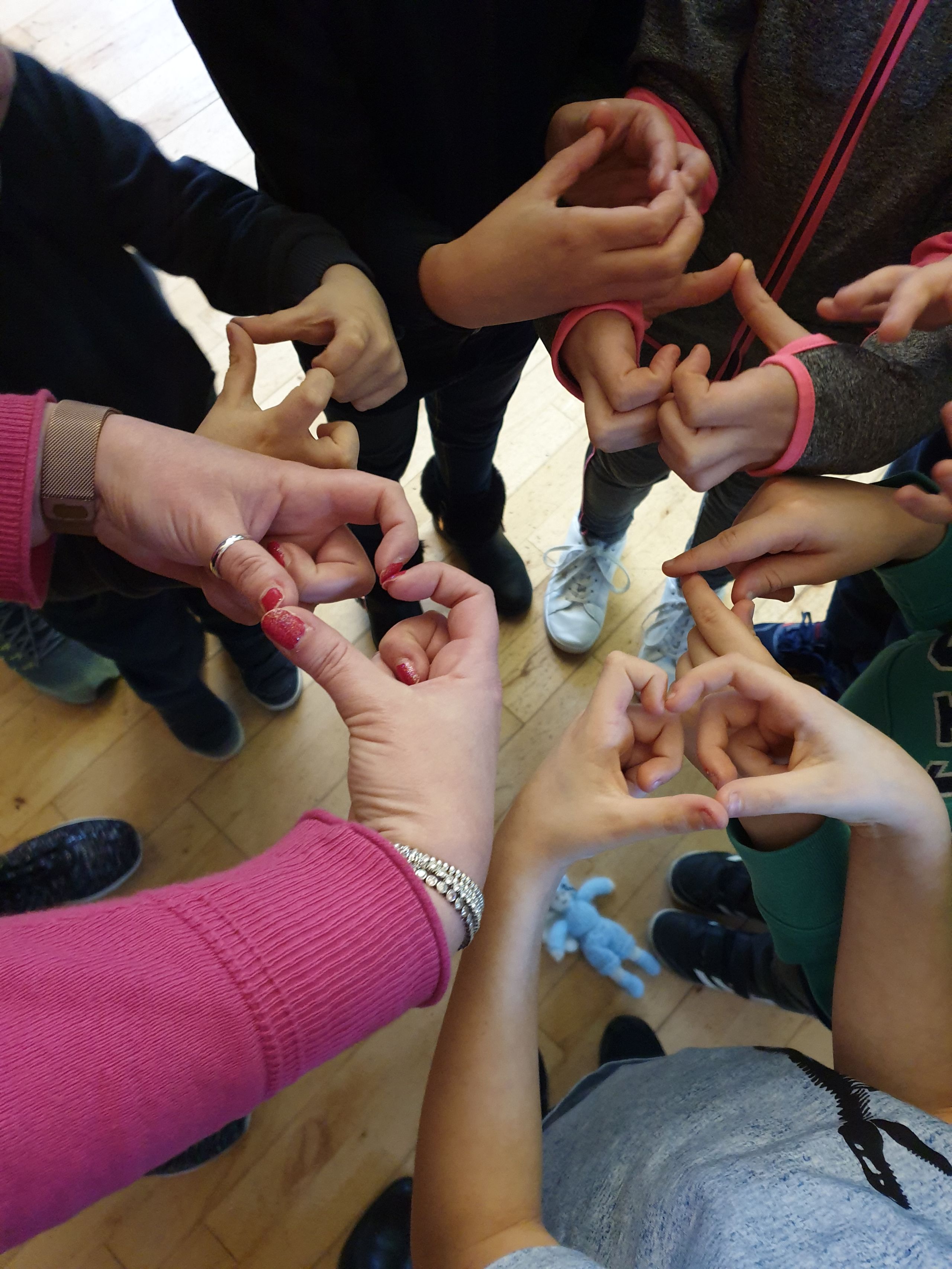 A long, long time ago
in a wee Scottish toon
Lived a wee Ghillie Dhu,
who you will get tae
know soon.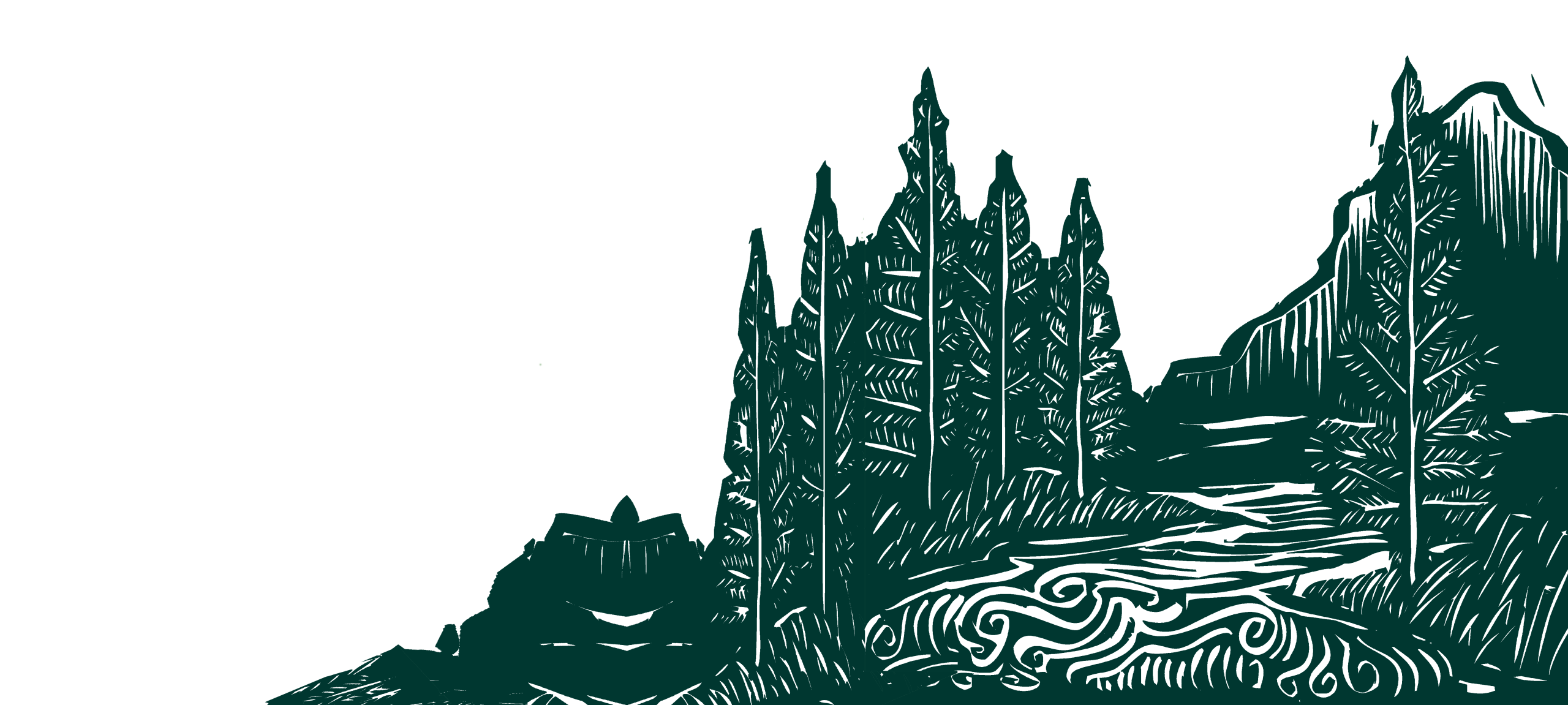 Surrounded by rapt and eager young faces, some of them mouthing the familiar words as she moves down the page, Chief Ghillie Dhu Katie continues her tale – but this is no ordinary story time.
This is the story of the Ghillie Dhu Crew.
The Ghillie Dhu Crew is a weekly group for children and young people in permanent foster care which uses storytelling in the form of its namesake – a Scottish faerie character called the Ghillie Dhu – to support its young members to adapt to social situations, make friends, and help others.
The name of the group (pronounced gill-eeh-doo) comes from a Scottish faerie, said to be 'Kindly and reticent yet sometimes wild in character but had a gentle devotion to children'.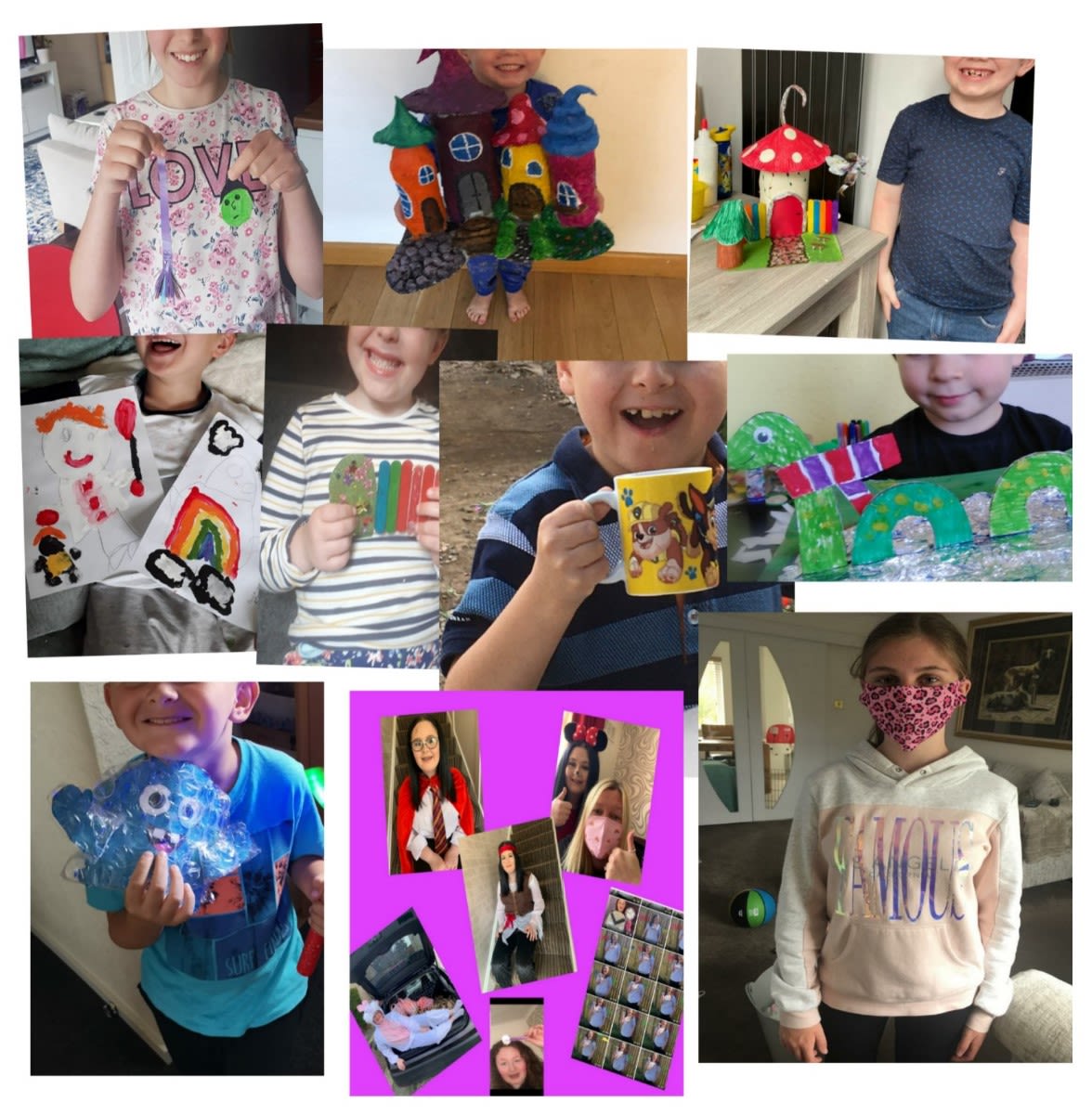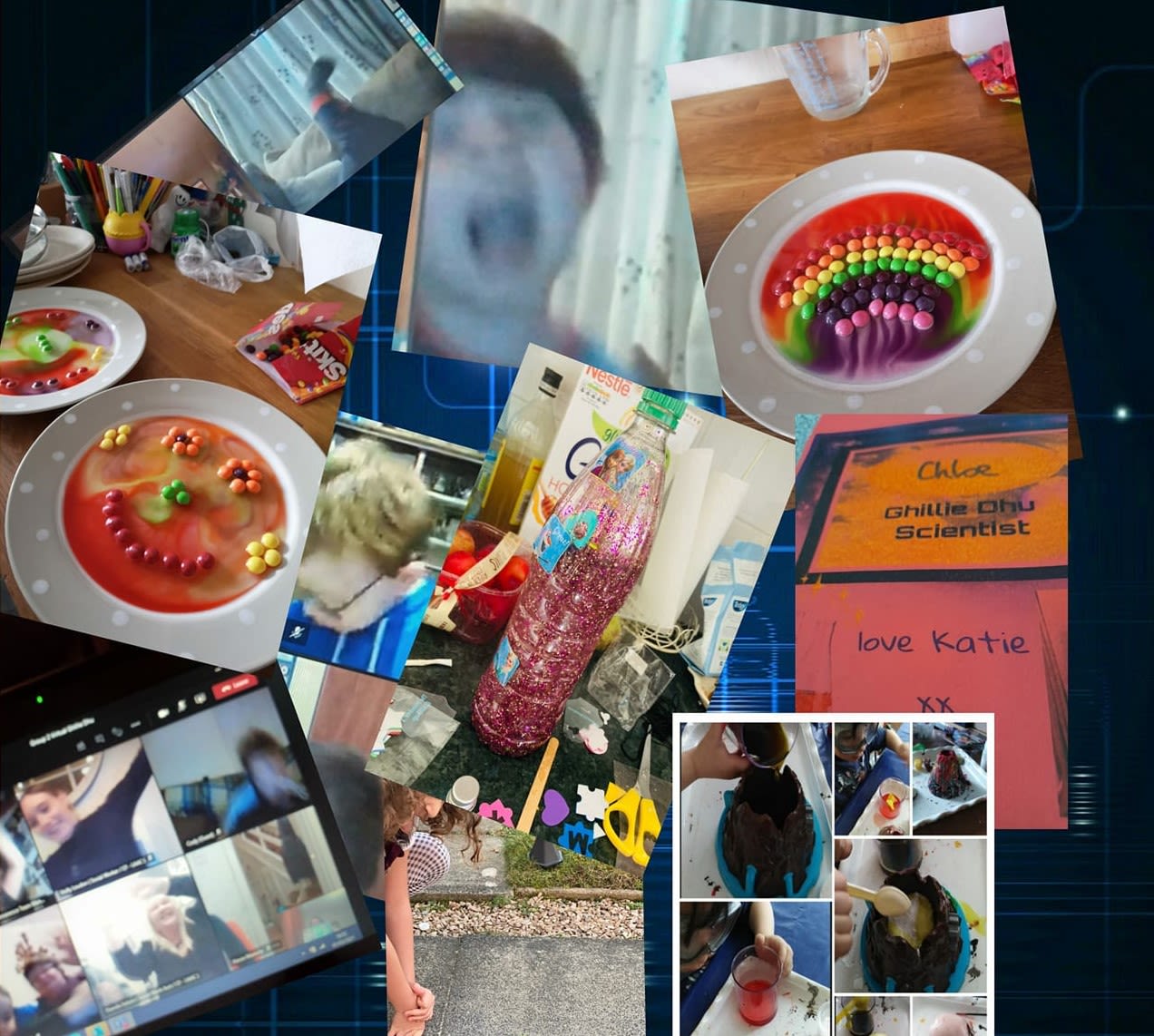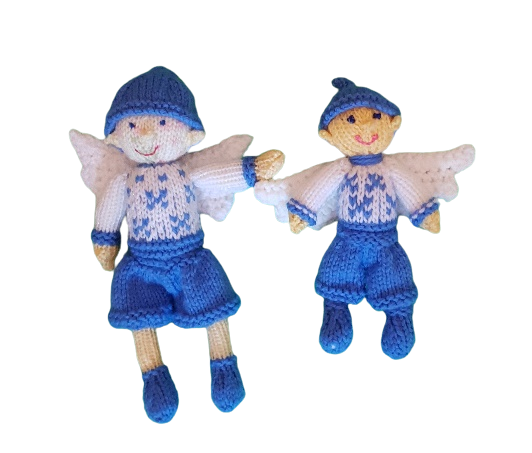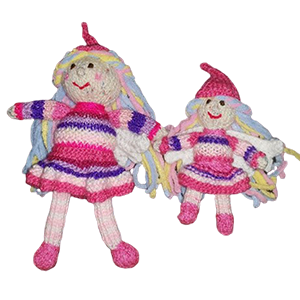 This is a story about the importance of stories.
The leaders have created a backstory for the Ghillie Dhu to teach the children about being kind and accepting others as they are, making for a welcoming and inclusive role model who knows what it feels like to have things about them and their lives that might not be the same as some of their friends or classmates. To promote the messages of belonging and friendship that run throughout the group, they regularly tell the children the tale of the Ghillie Dhu, who isn't always accepted at first, but wins people over with his good deeds and forms a 'crew' of likeminded friends. By reflecting some of the children's experiences in the stories, the character is someone the children can relate to, someone who can teach them about how to do their bit to help others feel welcome and included, as well as helping in their community.

The Ghillie Dhu's Scottish heritage also helps the Crew members to relate to the story – most of the children are local, so the Scottish name was also chosen to give members something to identify with and help them to feel that they belong.
The Ghillie Dhu story can be adapted and expanded to help explain life events and reassure the children.
Each young Ghillie Dhu member is given a pair of knitted Ghillie Dhu dolls, made by members of the local community in North Ayrshire, as a visual reminder of the stories and their connection to the group. One doll is big, one smaller, to remind the children that there is always an adult who will look out for them, and one stays with the group and one is taken home after the weekly sessions, to show that they'll be coming back together soon.
When the Crew moved premises, the dolls helped to pack the boxes, inspected their new home, and sent postcards and photos of the move and from their new address. Carers can use this approach at home too, for example bringing a child's knitted Ghillie Dhu doll to a visit with their family and leaving the second doll at home as a reminder that they'll return soon.
Many of the members of the Ghillie Dhu Crew need help with understanding, learning more about, and telling their own story. Speaking in the third person through the knitted dolls can help children feel more at ease when talking about their feelings and exploring their identity. Leaders can even help to explain behaviours by using a story to talk about a scenario without referring to a specific child in the group, and getting the group to consider what they would do or how they think the character should act.
Ghillie Dhu pledge

As a member of the Ghillie Dhu Crew,
I must be kind in all I do,
Aw my friends in the toon,
I'll cheer them up when they are doon
No matter whit their shape or size,
I'll be there to help in my Ghillie Dhu guise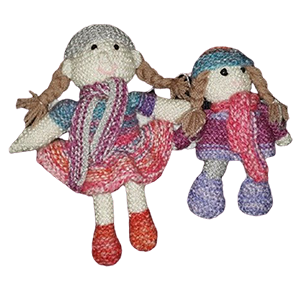 This is a story about belonging.
Face-to-face Ghillie Dhu sessions would usually start with a ceilidh. Those familiar with the term might picture Scottish country dancing and fast paced fiddles, but a traditional ceilidh also includes unscheduled 'party pieces' like singing and storytelling. Everyone is welcome to contribute, and the audience claps and encourages them. In every session the children get an opportunity to contribute and tell the group about their week, show something they've learned, tell a joke, sing, etc. Some talk about something that's happened to them, and some let their imaginations run wild, but every story deserves an attentive audience. By creating a space for the children to share their news at the start, they can concentrate on the other activities later, and everyone else in the circle practices listening to each other until it's their own turn. After hearing a fellow Crew member's tale, less confident children often end up thinking of something too, and are encouraged to share it. The ceilidh boosts everyone's self-esteem and makes talking about themselves and their lives and emotions seem more normal.
Children who have not had a lot of power over the things that happen sometimes need to be given the opportunity to take charge of small decisions to boost their self-esteem and help them feel more in control, such as deciding whether they'd like to tell a story and what to talk about, which in turn can help them to be more in control of their emotions.
This is important because, for children who have experienced trauma or attachment issues, the world can seem like a bewildering and threatening place. It can make it difficult for some children to know how to react to others and can cause frustration if they don't feel they are being listened to. Since the organisers know each child's story, they can understand where certain behaviours could be coming from and how they can help the child. The Crew offers a safe space, while helping the Ghillie Dhus learn more about their emotions and behaviours and how they can manage them.
The group aims to give children an outlet and help them to feel a sense of belonging, which they may not experience in other group settings such as at school or Cubs and Brownies, by being accepting of how their experiences have shaped them and helping them to navigate learning how to make friends and keep up friendships.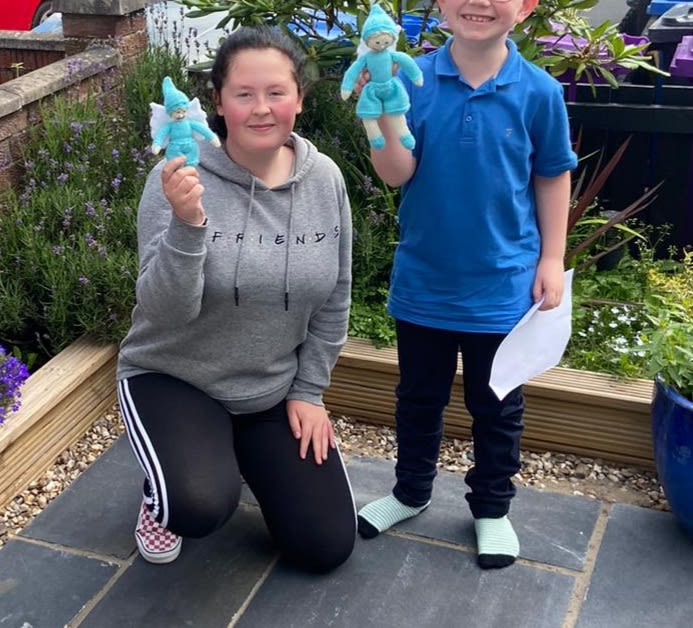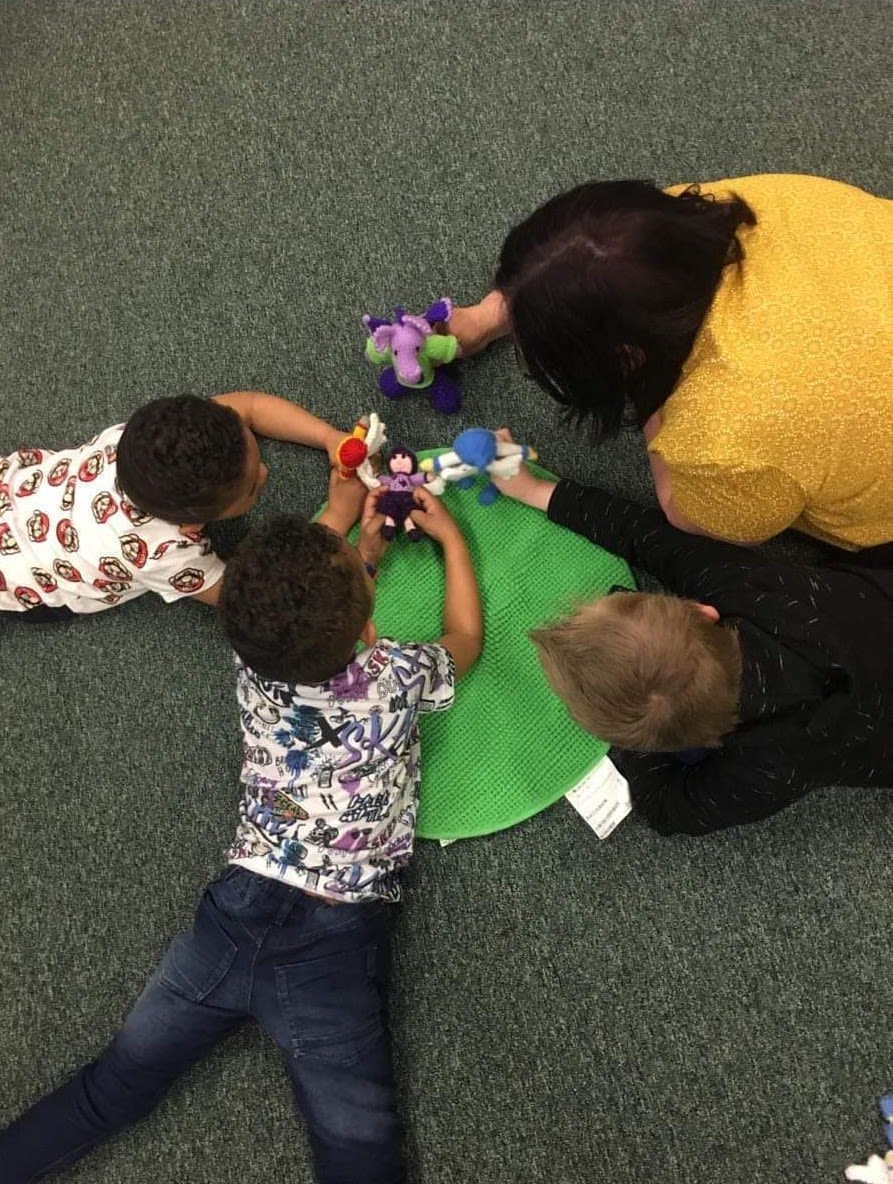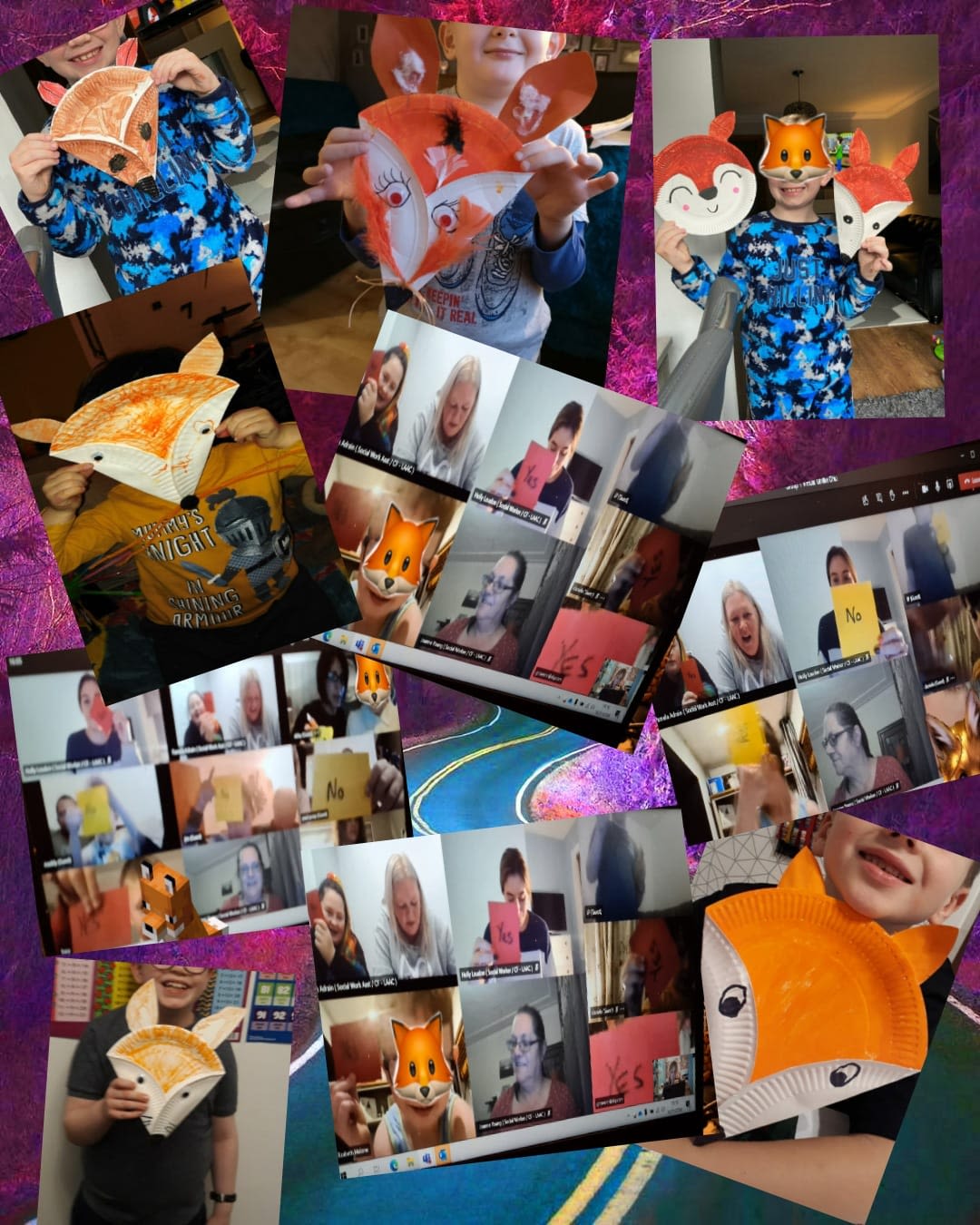 Once upon a time,
the world went
into hibernation.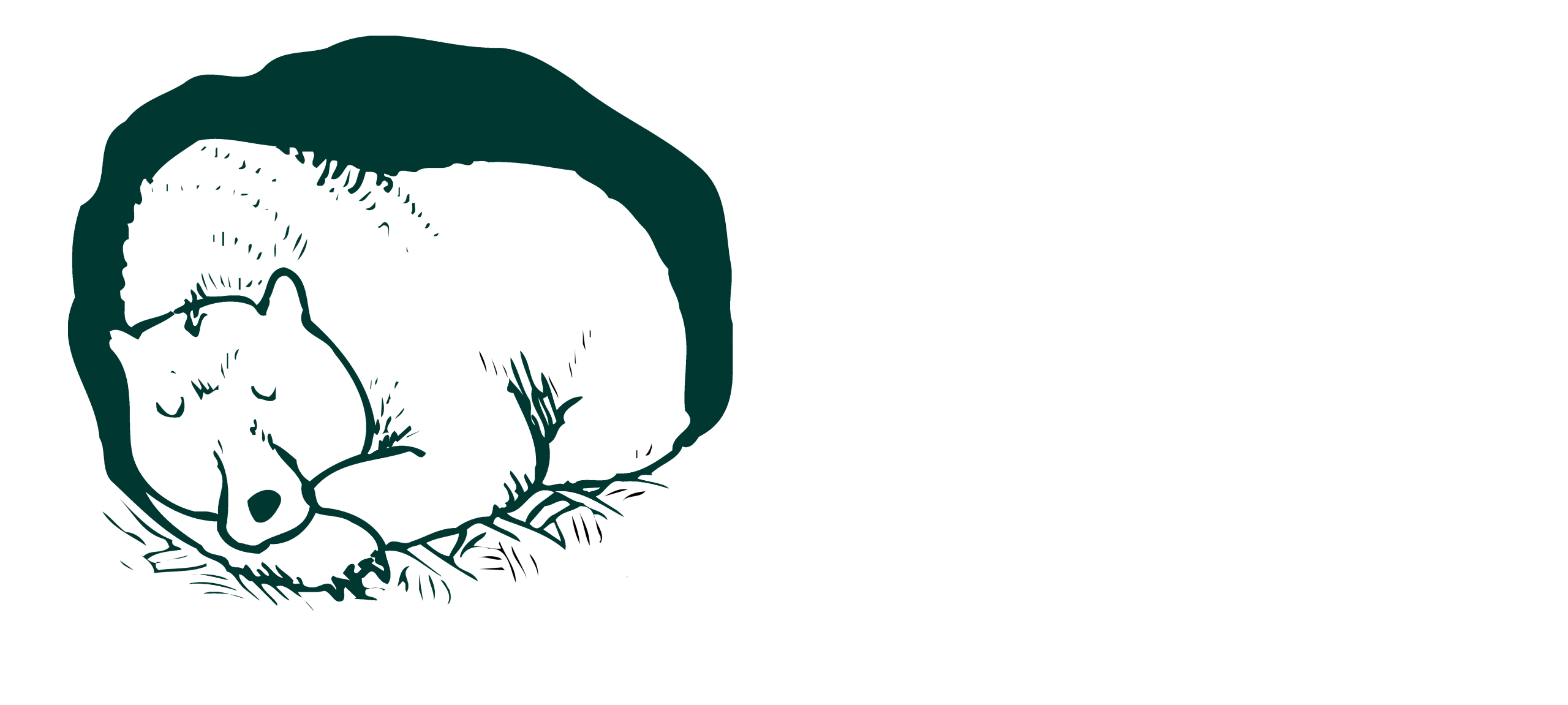 This is a story of keeping smiling.
Like other clubs up and down the country, the COVID-19 pandemic and lockdown meant the Ghillie Dhu Crew had to meet and keep in touch virtually through various apps and platforms.
The Ghillie Dhu Crew learns through a different theme each month – from superheroes and aliens to unicorns and Leprechauns, the activities are based around this and the children dress up, craft, sing songs and hear stories. Tying in with these themes, the group leaders post out craft kits, helping to maintain this important sense of connection while the Crew is apart – not only by children being able to do the same activities as their friends while they are separated, but by providing something they can have to hand to link them to the group. Getting their own post, addressed just to them, is also a good reminder of being in their home, and they eagerly await their parcels each month!
'Chief Ghillie Dhu' Katie – who is sixteen and has been volunteering with the Crew through the Duke of Edinburgh scheme since the group was created – keeps everyone motivated with recording regular video messages with creative challenges and activities. The activities also often link to the story the group is currently reading, which matches the theme and is read aloud by Katie each week. Much like the 'ceilidh' sessions, the children share their crafts and what they've been doing at the start of the virtual meetings.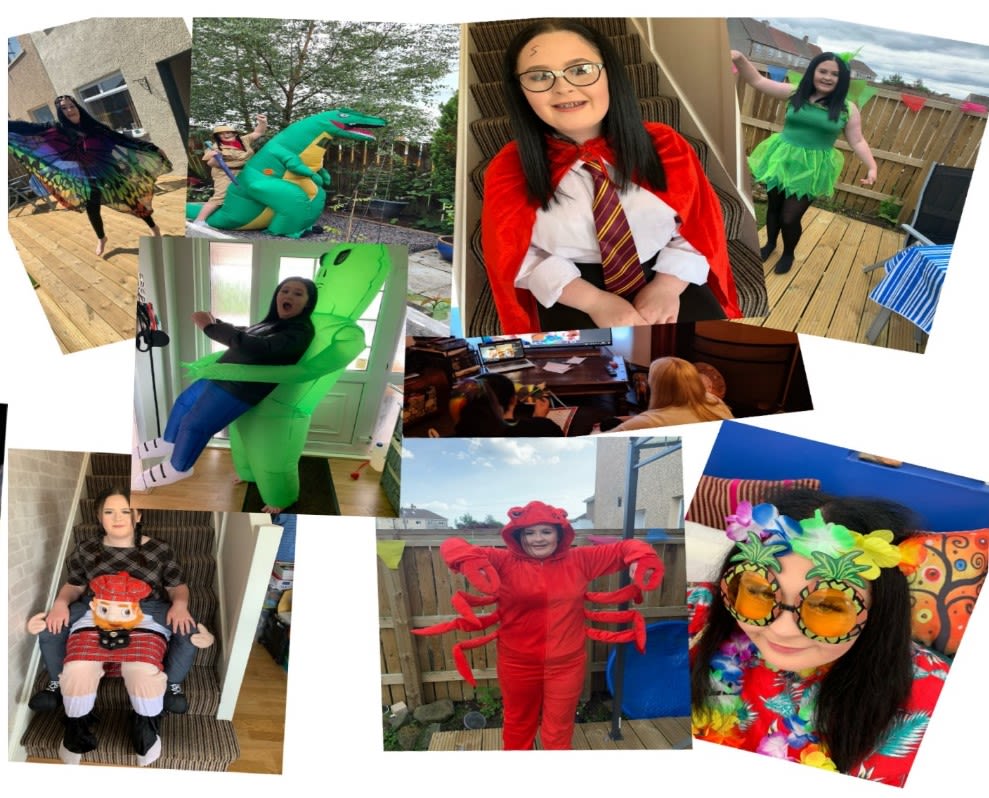 Katie is the 'face' of the group and takes her role as Chief very seriously, reminding everyone to "Stay safe and keep smiling!" She is treated as a celebrity of sorts by the young Ghillie Dhus, and had only attended the face-to-face sessions on special occasions. During lockdown she has kept spirits up and persuaded everyone, even the Crew's teenage members, to let loose and join the weekly virtual lockdown dancing sessions, simply because they could see how much fun she was having!
The children and young people aren't the only ones able to feel a sense of belonging. The virtual format has had an unexpected benefit of helping the foster carers to be more closely involved in the group's activities. Now many sit with the children during the online sessions and see the group's activities in action, which helps them to better understand how the Crew is helping the children.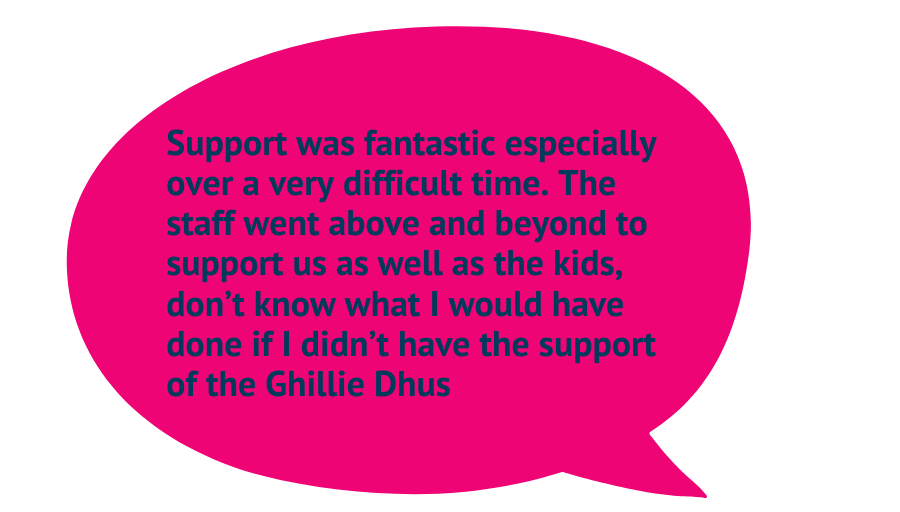 The carers have also been bonding together and supporting each other through a separate online group where they can keep in touch, share worries and concerns, celebrate achievements and successes, and talk to someone who understands, completely, while the COVID-19 restrictions stay in place. The organisers hope this group will continue in-person after lockdown with regular coffee sessions while the Crew meets.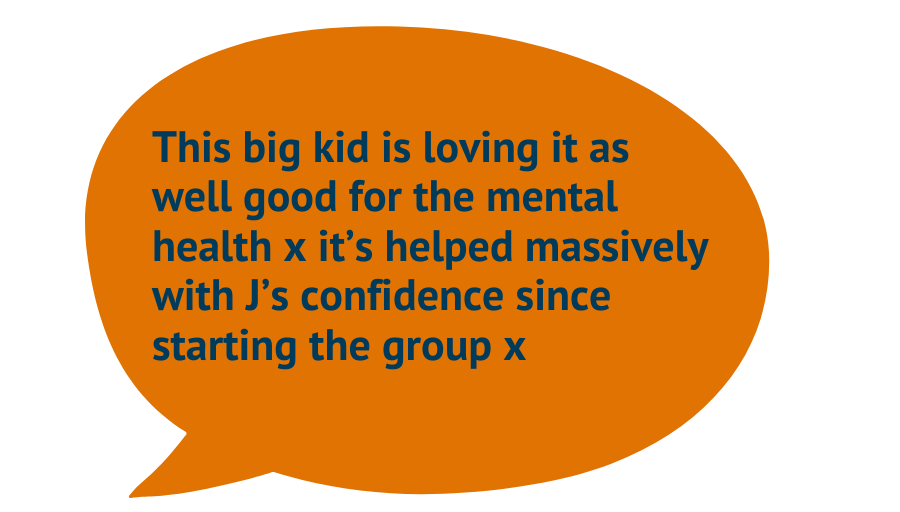 Originally just for fostered children and young people, since lockdown the Ghillie Dhu Crew has also started welcoming children who have been adopted. This has been the first time that adopters and permanent foster carers have interacted in this type of setting through this project, and they are discovering that they have a lot in common.
Another advantage of the virtual group format has been that the children and young people from the area who don't live in the local authority at the moment are still able to join in, so the Crew plans to keep running at least an online group, if not some in-person meetups, for them post-lockdown.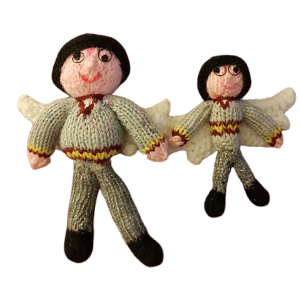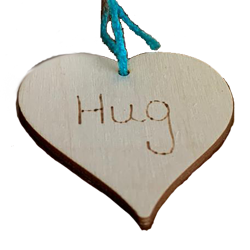 This is a story of reaching out.
The Ghillie Dhu's story focuses on being kind and inclusive, so when the leaders heard about a project by the North Ayrshire Community Led Action & Support Project (CLASP) to connect with older people who were feeling lonely during lockdown, they realised it was a perfect opportunity for the children to consider that they might not be the only ones who have been missing seeing their friends and family during the lockdown, and that people in the wider community, which they know about and are a part of, might also be feeling lonely.
True to their pledge and faerie role model, the Ghillie Dhus spread kindness in the community even from afar by decorating a card and adding personal message and a small wooden 'hug' heart to send 'a little hug from a little bug' to people in the area who were shielding or lived alone. They also got to hold on to one of the hug hearts themselves, helping them feel a sense of connection after sending off their 'hugs', and echoing their two knitted Ghillie Dhu dolls linking their home lives and meetings with the Crew.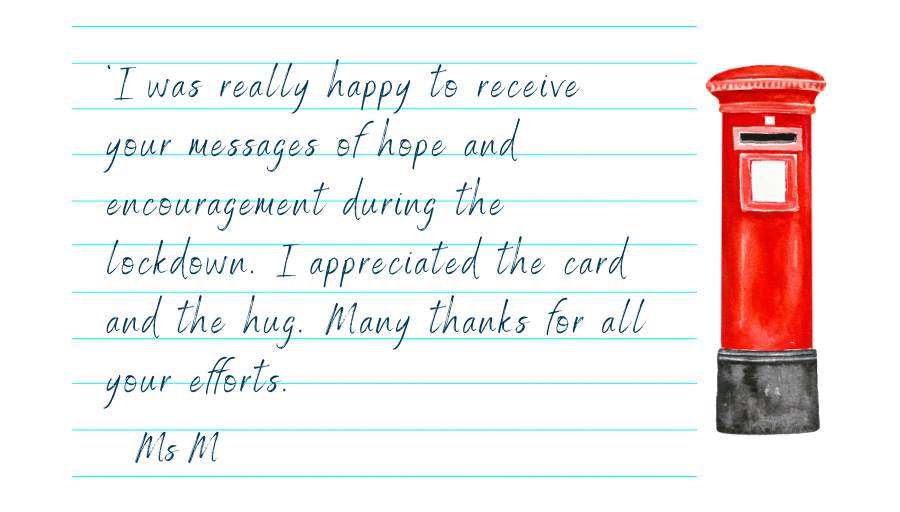 Since the children often don't have grandparents in their lives, the group plans to continue this connection with older people in the community in North Ayrshire through a pen pal project, for example sending letters and cards for Christmas, Valentine's Day and Easter, so that the children can cheer up their new friends with their stories during lockdown – and the older people are sure to have a story or two for the young Ghillie Dhus too.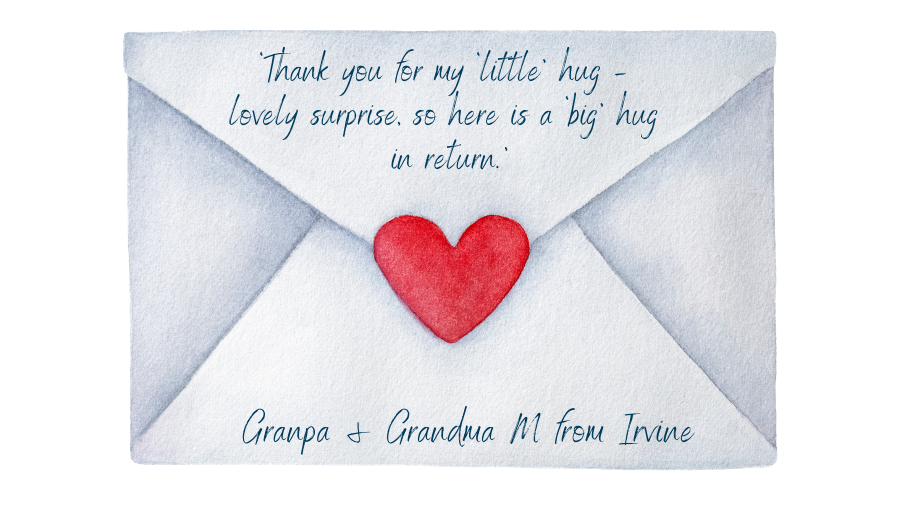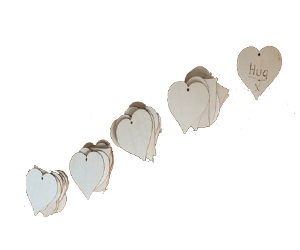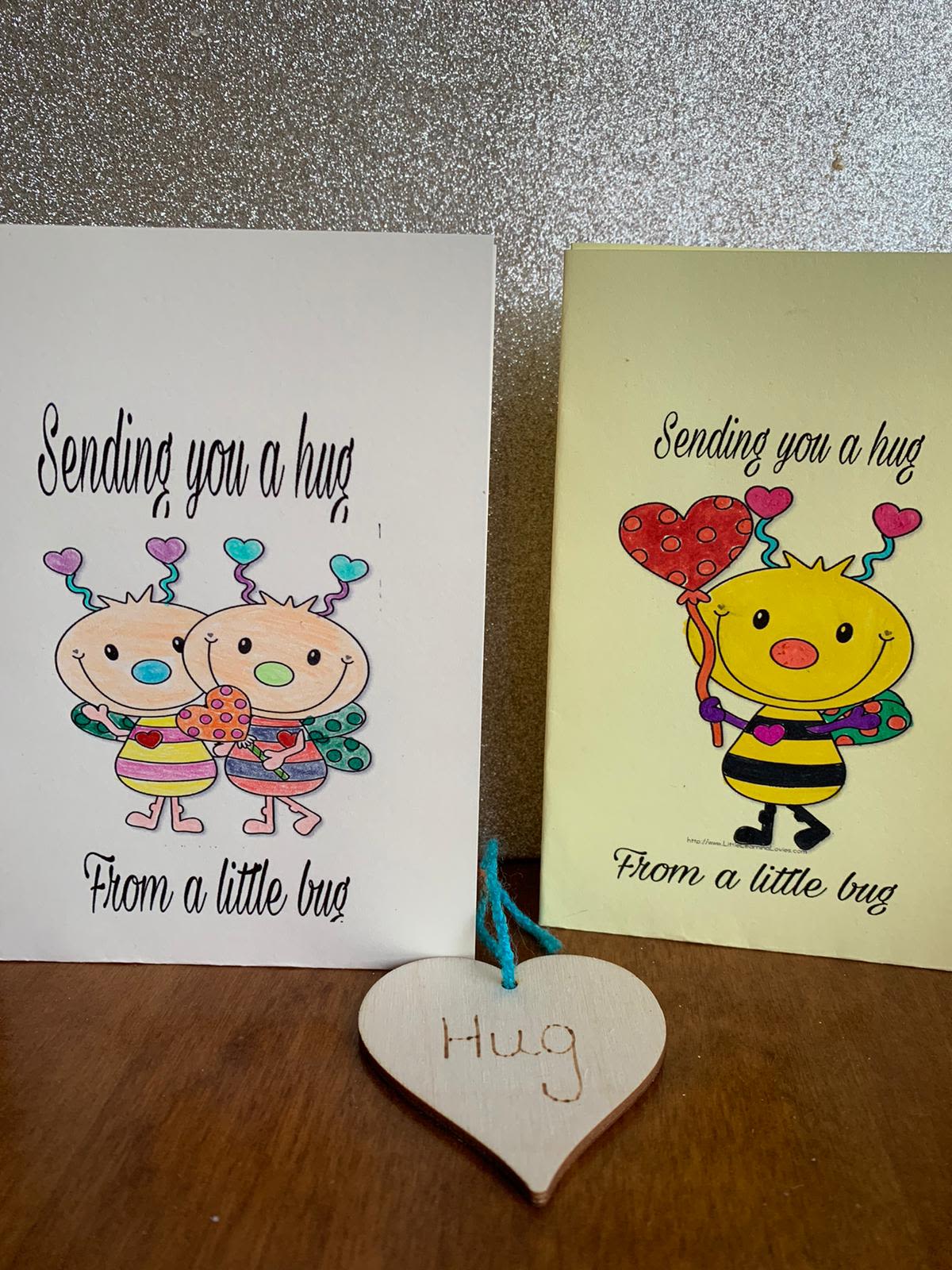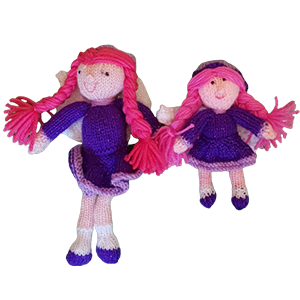 This is a story that keeps evolving.
Whether face-to-face or virtually, the group leaders keep building on the Ghillie Dhu story to help the children navigate and find their place in a sometimes scary and less understanding world. It shows them how, just like they feel part of something through the Crew, following the Ghillie Dhu's example by helping others to belong, and making sure they treat everyone with kindness and understanding and how they'd like to be treated, can help them to build and maintain friendships.
As the COVID-19 rules keep changing and creating more uncertainty, the Ghillie Dhu Crew continues to meet online and keep their spirits up through the regular creative challenges, seeing each other during video meetings, and by helping to spread kindness and joy – including by sharing positive stories of what they are up to.
This chapter is a digital one, but who knows what will happen as they turn the page. One thing is certain, there will be plenty of stories to share when they are finally all together again!
Our Chief Ghillie Dhu had to say farewell to the Ghillie Dhus for a wee while
But the chief Ghillie Dhu was determined to stay in touch and still make them all smile
They may be apart but together they will stay
As this is part of the Ghillie Dhu way!
Challenges will be set and photos, art work and kind acts we will share
Because as Ghillie Dhus we show that we care
Spreading kindness and joy is what we so best
But now we will share with aw the rest
Up and doon the toon folk need to see our spirits rise
Because remember! We are here to help in our Ghillie Dhu Guise!!
Stay safe and keep well
And when we see you again lots of stories we will all have to tell!!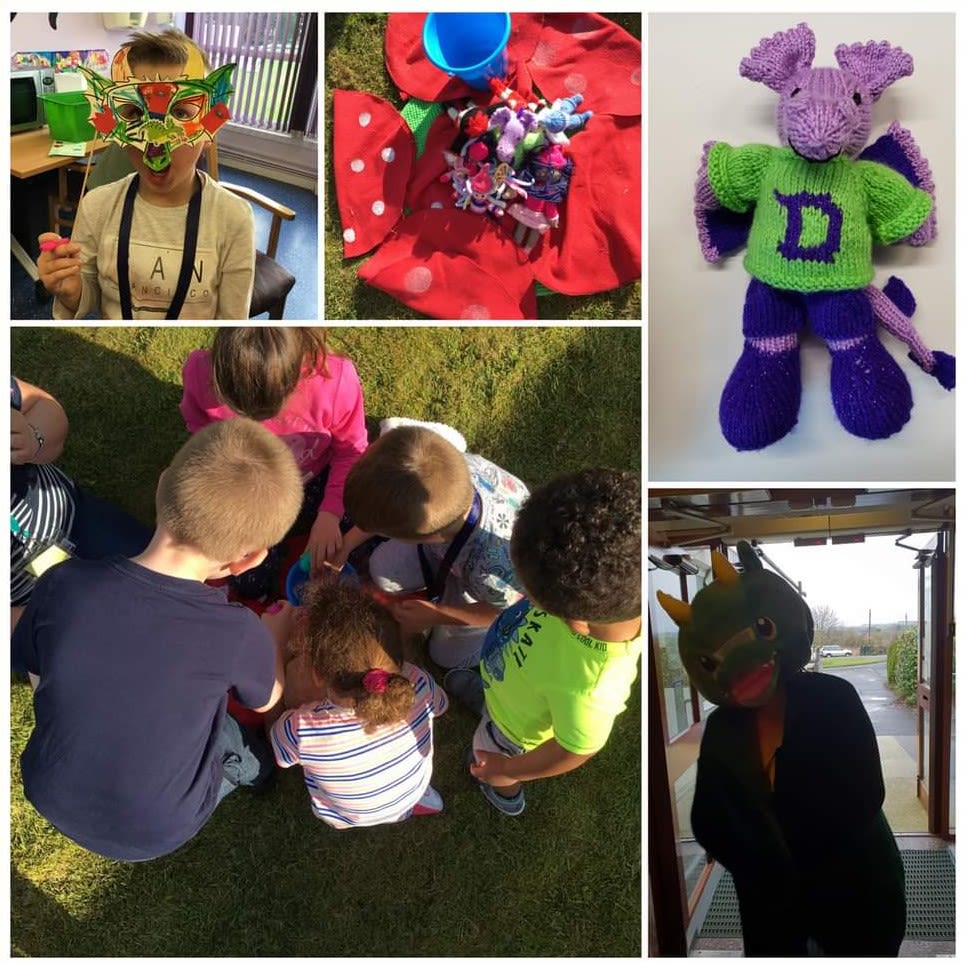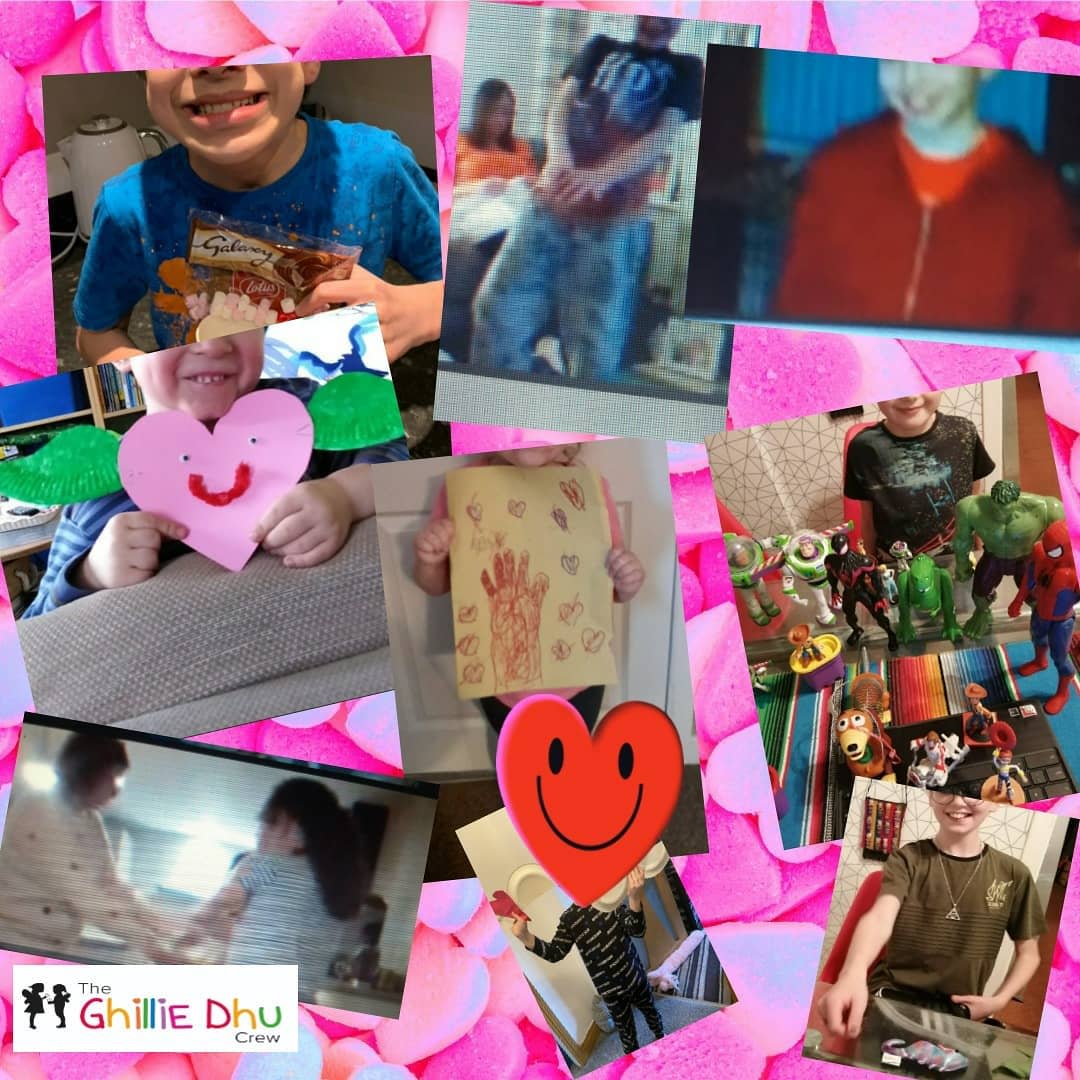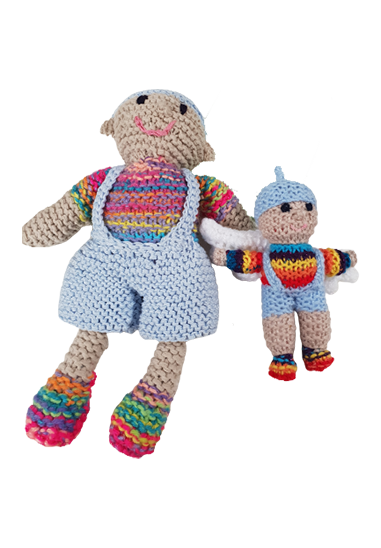 With thanks to:
Joanne Howieson
Pamela Adrain
Chief Ghillie Dhu Katie
The Ghillie Dhu Crew and carers