Talking Hope
How the power of hope is helping
Scotland's residential child care
community to change lives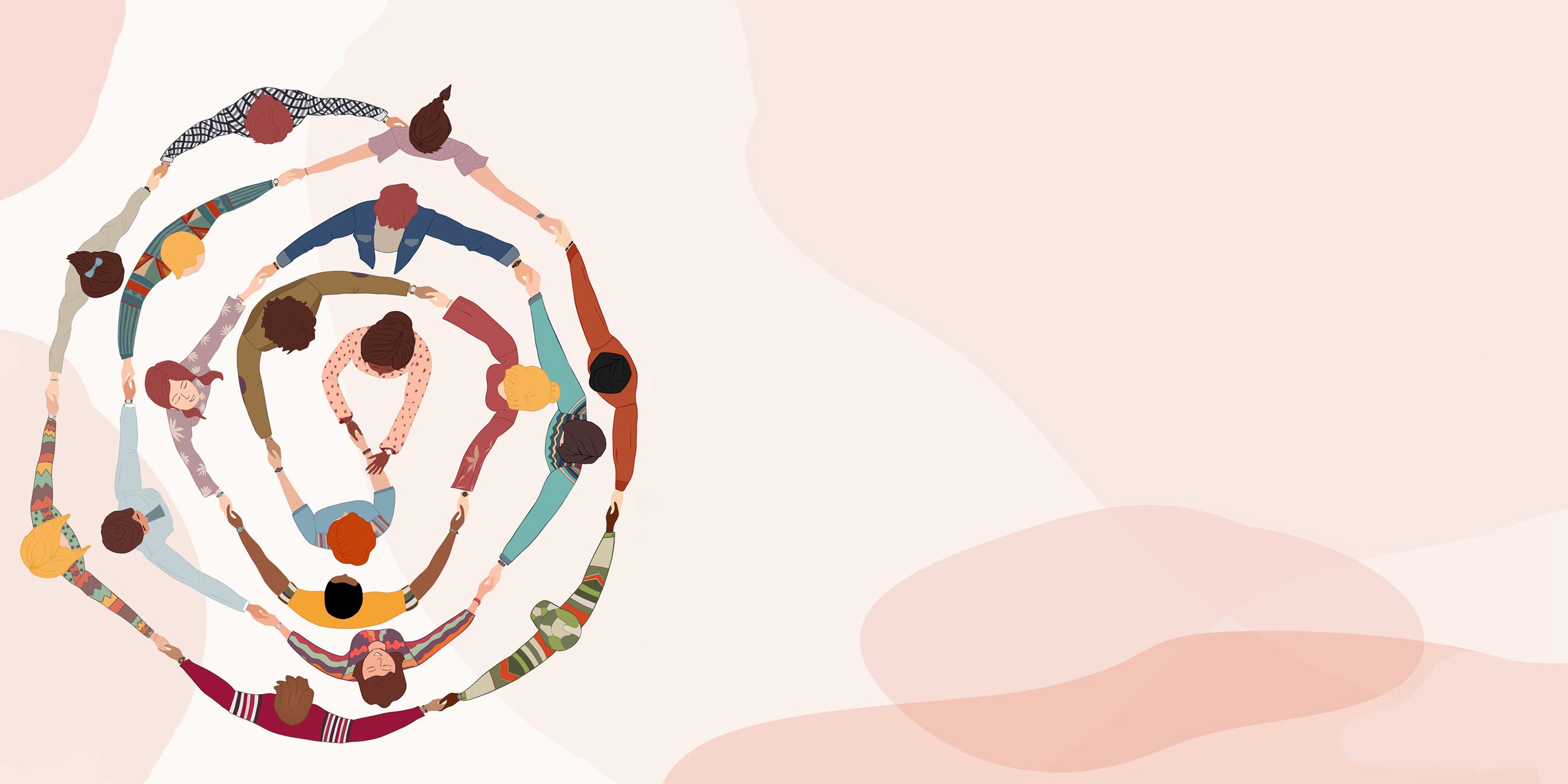 Outside in the sun, surrounded by music and laughter, a group of people gather to talk and catch up. They're a family, meeting up every year to spend quality time together and update each other on their lives. Some introduce their partners and children; others come by themselves or bring friends along. The common ground between everyone here is that they all spent part of their childhood growing up in the same residential child care home in North Ayrshire. Every year, its former children and young people, who are now grown, many with families of their own, are invited back to meet up with each other and reconnect.
As with many parents and carers, the impact of the love, care and support they provide often isn't truly understood until children have grown up and are living their own independent lives. For residential child care workers, they don't always get to see how the lives of the children they care for develop as they start to follow their own path. These annual meet ups are an attempt to keep connections and in addition to catching up and having fun together, it's an opportunity for staff to reflect on the role they've played in children's lives. For many, these times have been incredibly rewarding and help them feel proud of the impact they've had:
'We always speak to our kids that have left… we always invite them back. I like to listen to stories from young people who have moved on and the positive relationships they had with staff within my team. What comes across with that 10 or 15 years later is that reconnection and hearing what's going on in their lives now. It reminds me that you don't always see the results straight away, sometimes it takes 10-15 years. It's about the bigger picture... That hope is what drives me both professionally and personally.'
Senior Residential Child Care Worker, North Ayrshire. Source: CELCIS SIRCC 2022 Conference
These meet ups happen a once or twice a year and the small moments of hope they offer are vital to both the young people and the workforce at the home. At a time when the social care sector is under increased pressure due to staffing capacity, public sector cuts, and the continued impact of the pandemic, moments of hope – however critical - can sometimes be hard to find.
Recognising these pressures, Dr Emma Miller, a Senior Research Fellow in Social Work and Social Policy at the University of Strathclyde created the 'Talking Hope' project to ask: how might the concept of 'hope' help to enhance the wellbeing of young people, their families, and staff and practitioners? And how can we maintain hope during times of challenge and change?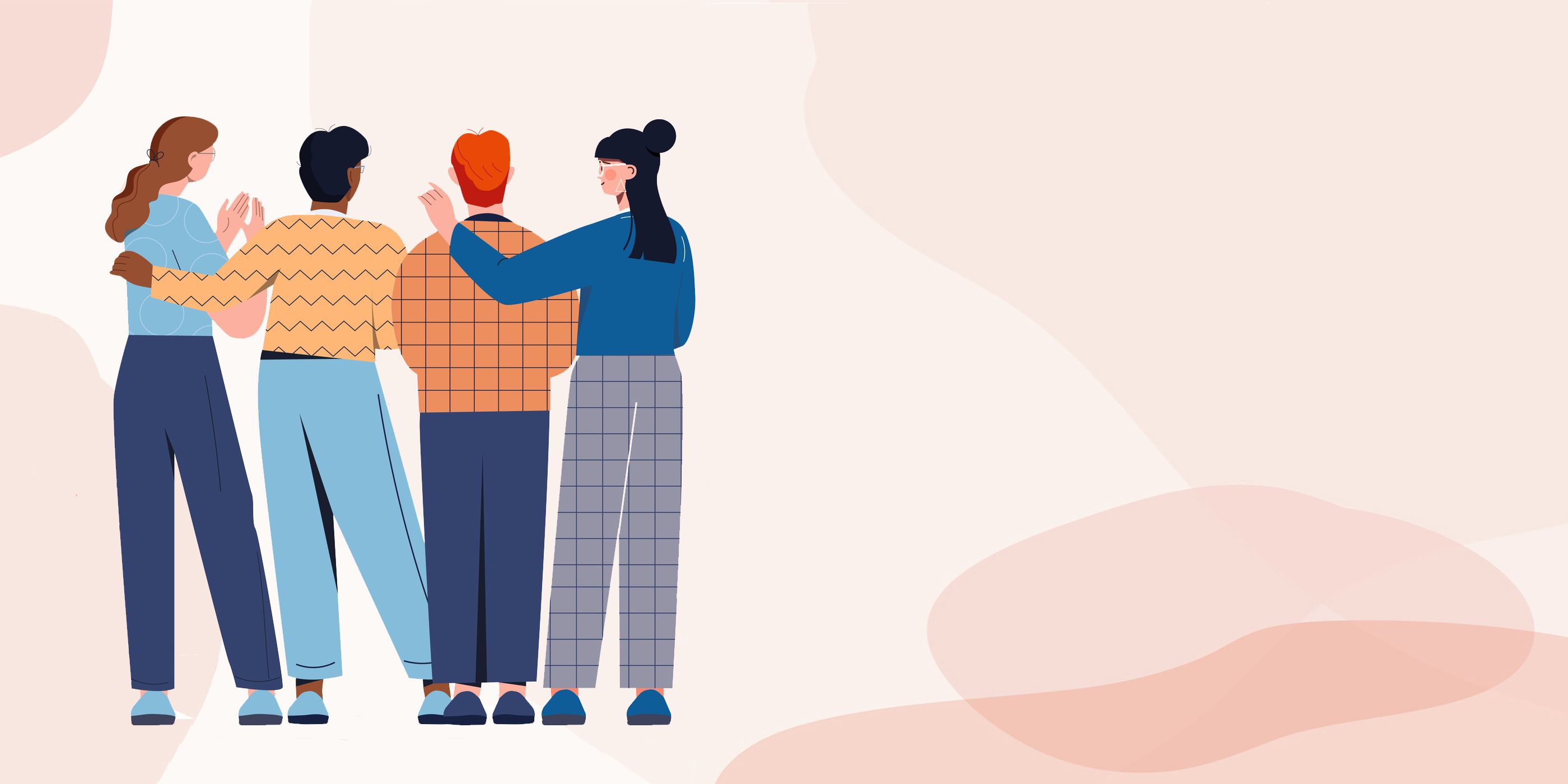 Understanding the impact of hope
Over the last few years and across three phases of work, the Talking Hope project has explored how the concept of hope might help to promote better futures for young people who are supported by services. To do this, the project aims to create space for 'more hopeful conversations' between young people, their families and carers, staff, and practitioners: conversations that are centred on and explore their goals, achievements, and the things that they find important to them.
A multi-agency group of community-based partner agencies has supported this development and created a new partnership between different organisations around this focus on hope.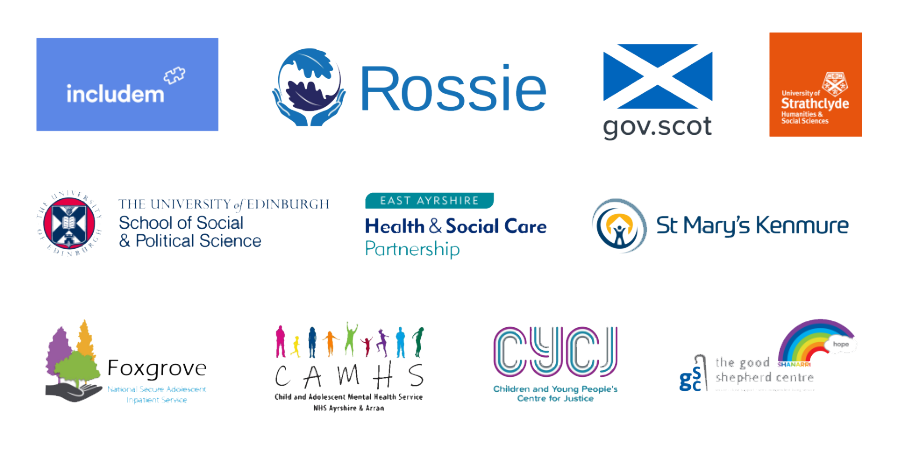 In its first phase, Talking Hope first worked exclusively with young people and practitioners at The Good Shepherd Centre in Scotland, a secure close support and semi-independent living service for young people, and two other partner organisations: East Ayrshire intensive and family support and Ayrshire and Arran Child and Adolescent Mental Health Services (CAMHS). As the project progressed, Talking Hope started working with two more secure care centres – Rossie and St Mary's Kenmure – the Foxgrove National Secure Adolescent Inpatient Service for Scotland, and includem, a Scottish youth support charity.
Dr Miller was keen to base the project on psychologist Charles 'Rick' Snyder's 'Hope Theory'. This focuses on the importance of setting goals in difficult times, identifying pathways to achieve those goals, and building the motivation to work towards them. Personal agency is important when considering hope as it helps to encourage a sense of being able to influence your own goals and paths. At the same time, working with each other to build the confidence to take agency helps to build deeper, more compassionate relationships, with a focus on collective wellbeing for everyone. It was this relationship building that was recognised as fundamental to establishing a focus on hope.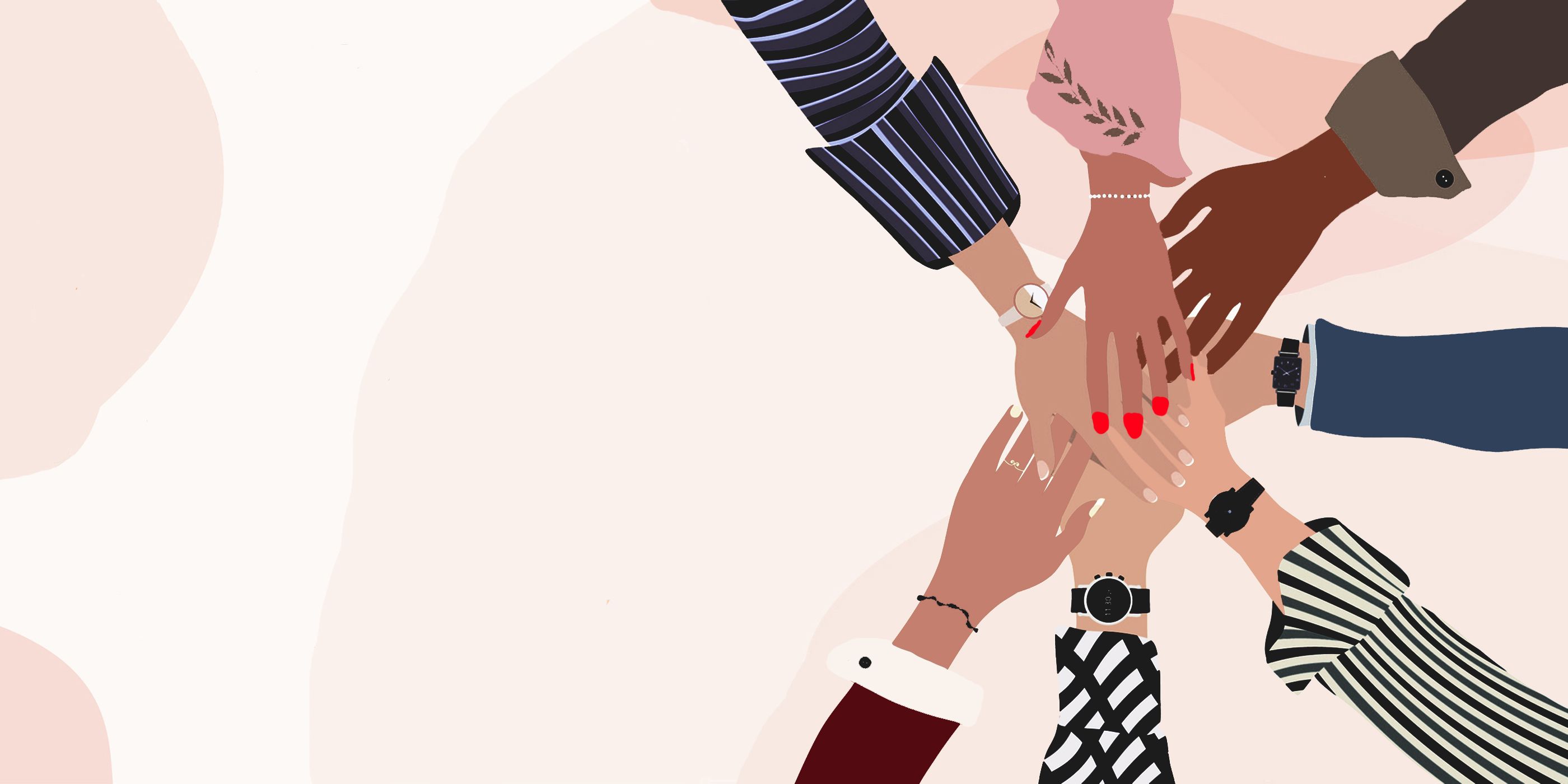 Stories of hope from Talking Hope partner organisations
'What difference would it make to focus on hope?'
The steering group for the project, which included members of all partner organisations, met regularly through each phase of the project to share learning about hope. Initially, the group found that the word 'hope' hadn't been used much in practice and felt quite unfamiliar. Although they recognised that hope is something we all know about and should talk about more, it could be difficult to keep in mind during times of challenge. The group wondered, 'what difference would it make to focus on hope?'
Over time, conversations started to move further towards discussing the concept of hope. The more they talked about hope, the more they saw that 'hope' and 'hopelessness', rather than being opposites of each other, actually sit quite closely together. They recognised that we all move between hope and hopelessness at times – both in our personal and working lives. It's a continuum, not binary. What can be most challenging - and encouraging at the same time - is remembering is that it is possible to move between the two, and that all aspects of life have their ups and downs:
"We need to learn to sit with hopelessness. It's natural as a human, and you know throughout life you get days where you are hopeless, you might have difficult visits or you go through life and you need to remember that ups and downs are always going to be part of this work"
Talking Hope Steering Group Member. Source: Talking Hope website
As the project progressed, this renewed clarity around hope started to have an impact on different aspects of day-to-day practice, in participation and listening to children, how transitions and change were felt, and in leadership. At the centre of this was instilling hope into relationship-based practice.
For East Ayrshire intensive and family support, they looked for opportunities of hope for their young people through different creative outlets. This made a particular difference for one young person who had experienced a significant bereavement and was struggling to take part in activities she used to enjoy. The staff at East Ayrshire thought that taking part in an expressive arts project would help her to take the lead in terms of what she wanted to share about her views and experiences, and encourage a more hopeful, positive outlook on life. They invited her to go along and try something new where she could take things at her own pace:
"…she [the young person] came along with her hood up, not willing to engage in terms of the group, would just speak one to one with particular workers. But it was OK that she came along that she went back. And then at the end of that they had a production that sort of film that, they created to show in a local cinema. She had said she didn't want to be in front of the camera, but it was the work that she could do behind the scenes. So, she ended up making props, backdrops, like she was so creative, and she did loads to contribute to that. And then there was a photo taken right at the very end of those eight weeks. And she was at the forefront of the photo, her hood was off, she had a massive smile on her face, you know, that self-belief and that confidence that she had, by the end of that project was amazing."
Angelene Moan, East Ayrshire family support and young people service. Source: Talking Hope website
This link between hope and belief is something that has emerged powerfully in the most recent phase of the Talking Hope project. In conversations with staff, Dr Miller found that remaining hopeful was linked to a belief that they could make a difference to the lives of the children and young people they care for and support. For children, young people and families, maintaining hope meant believing that a better life is possible. For those who have experienced significant challenges in life, having someone who believes in them can be life changing. One young person who is part of Talking Hope explains how having someone believe in her was critical to her own self-belief:
"Yeah I think especially at times when someone has completely given up on themselves it's so important for someone to kind of hold that hope for them…. For me the most helpful thing has been not just people who believe that I could have something better in my life, but also that I was capable of looking after myself and keeping myself safe and kind of putting more trust in me and helping me build up that trust in myself that I could be more responsible"
Young adult with experience of secure care. Source: Talking Hope website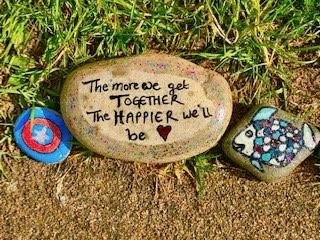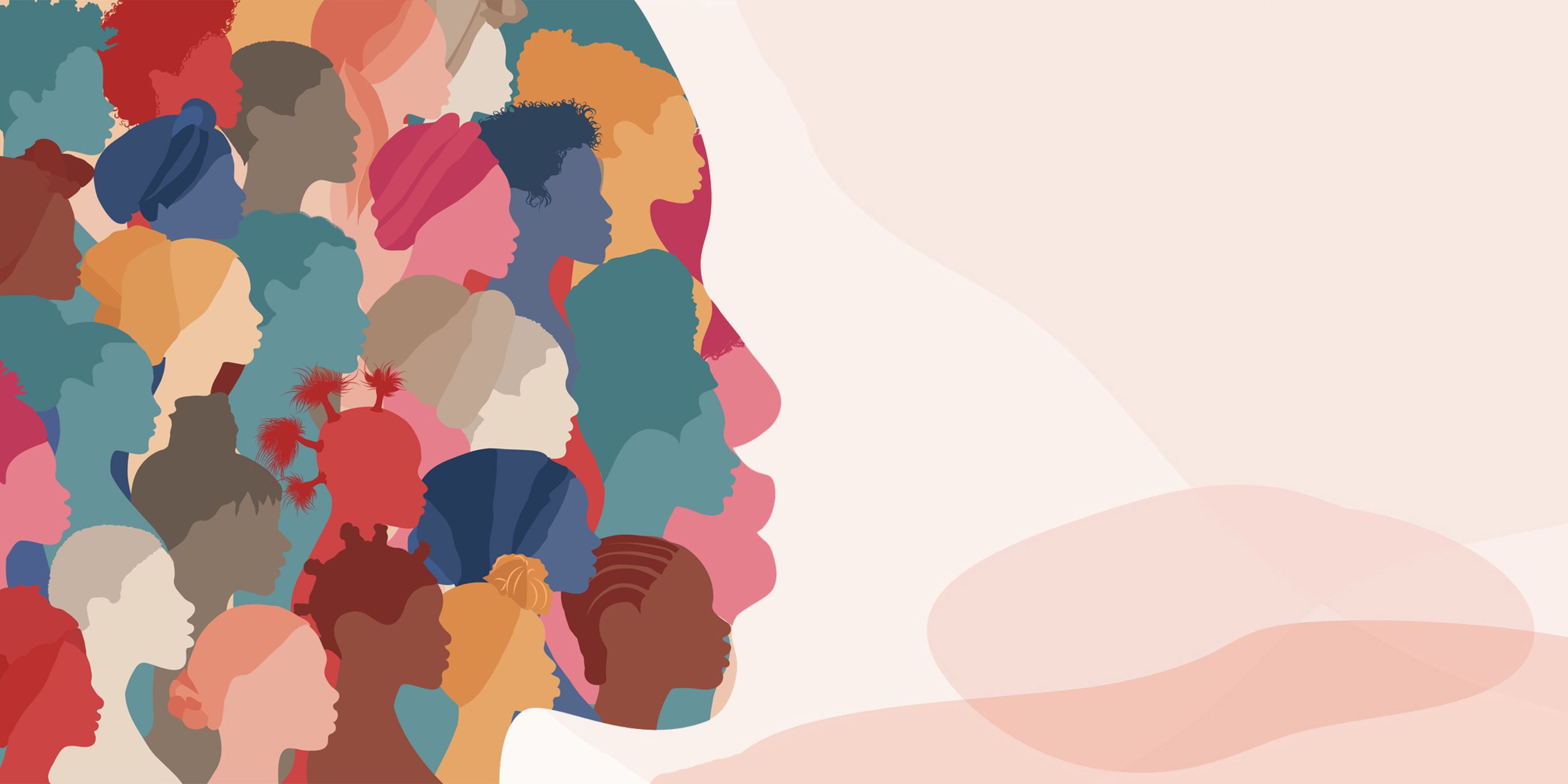 This reproduction of a graphic made with The Good Shepherd Centre, one of the project partners that provides secure and intensive care for young people, captures key themes that young people and staff said were important considerations for transitions out of secure care.
Building an online Hope Reservoir for the residential child care community
In 2021, as the project developed further, staff wellbeing became much more of a focus. This was partly informed by a Development Day for East Ayrshire's intensive and family support teams as it became apparent how many staff were bearing scars from the exceptional challenges they'd come through and were still facing due to the impact of the COVID-19 pandemic and cost of living crisis. Having this rare moment to think about what they'd gone through and the difference they'd made for children, young people, their families and carers was hugely significant:
"…you saw the difference in terms of people trying to think about some of the achievements they've achieved over the last year. And also during COVID, you know, there had been a lot of discussion around about how that had impacted on staff morale in terms of where people were at and just talking about hope we came up with the poems and wee songs and things like that that just reinforced what hope means to us…It's good to just bring everybody together and think that actually there is hope."
Angelene Moan, East Ayrshire family support and young people service. Source: CELCIS SIRCC 2022 Conference
This contributed to the idea of creating a 'Hope Reservoir', an online space to capture hopeful moments in words and images which was open to all. As the project showed that staff and practitioners need to believe they can make a difference to have hope, having a place to highlight examples of where things had gone well could help staff hold on to hope in more challenging times. Any residential child care worker would be able to access this, at any time of day, to read stories of hope, learn from others and remember more hopeful times. The work began on building this later that year.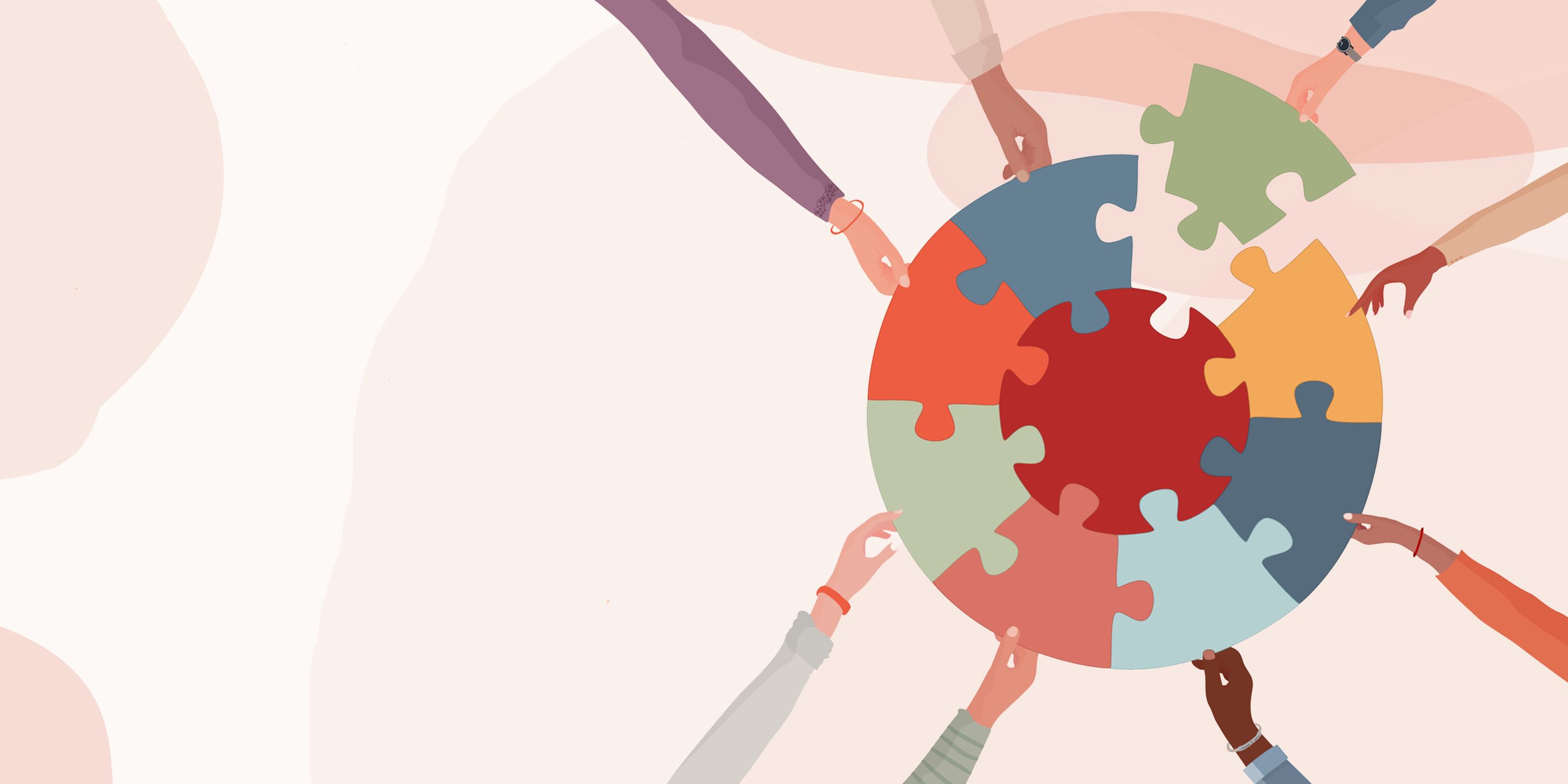 Stories of hope from SIRCC Online 2022
With the 'Hope Reservoir' ready to be tested and launched in 2022, the opportunity was taken to introduce this new resource to the national residential child care workforce by working with CELCIS for the SIRCC Online Conference. With the theme of 'Recovery and Resilience', the resource and the project was a perfect fit.
An open workshop was hosted and anyone attending conference was invited to share stories, words and pictures about what hope means to them, and what has helped them hold onto hope in their everyday practice. As with the Hope Reservoir, these are now available to share.
These insightful contributions, some of which will also be featured on the Hope Reservoir, add more inspiring thoughts, reflections and experiences about self-belief, hopeful leadership, and having a positive impact for children and young people.
Some of the contributions that attendees of SIRCC shared emphasised the value of in-person activities, such as the yearly meetups reflected on by the residential child care home in North Ayrshire. Although these examples of reconnection bring much-needed hope and reward to staff and the children and young people they support, these types of occasion are time-specific, local, and not always an option for everyone. Sometimes, moments of hope are needed at unexpected or busy times.
The online Hope Reservoir, and the contributions below, provide a pick me up whenever you feel you need one, wherever you are. They are accessible 24 hours a day, 7 days a week, and reflect a wide variety of themes, experiences, and insight. Some of these take the form of personal reflections, stories and learning experiences, while others offer songs and music that bring inspiration and hope. Some attendees found that getting creative themselves helped to reflect their feelings, sharing their own poetry and definitions of hope.
We hope you enjoy reading them!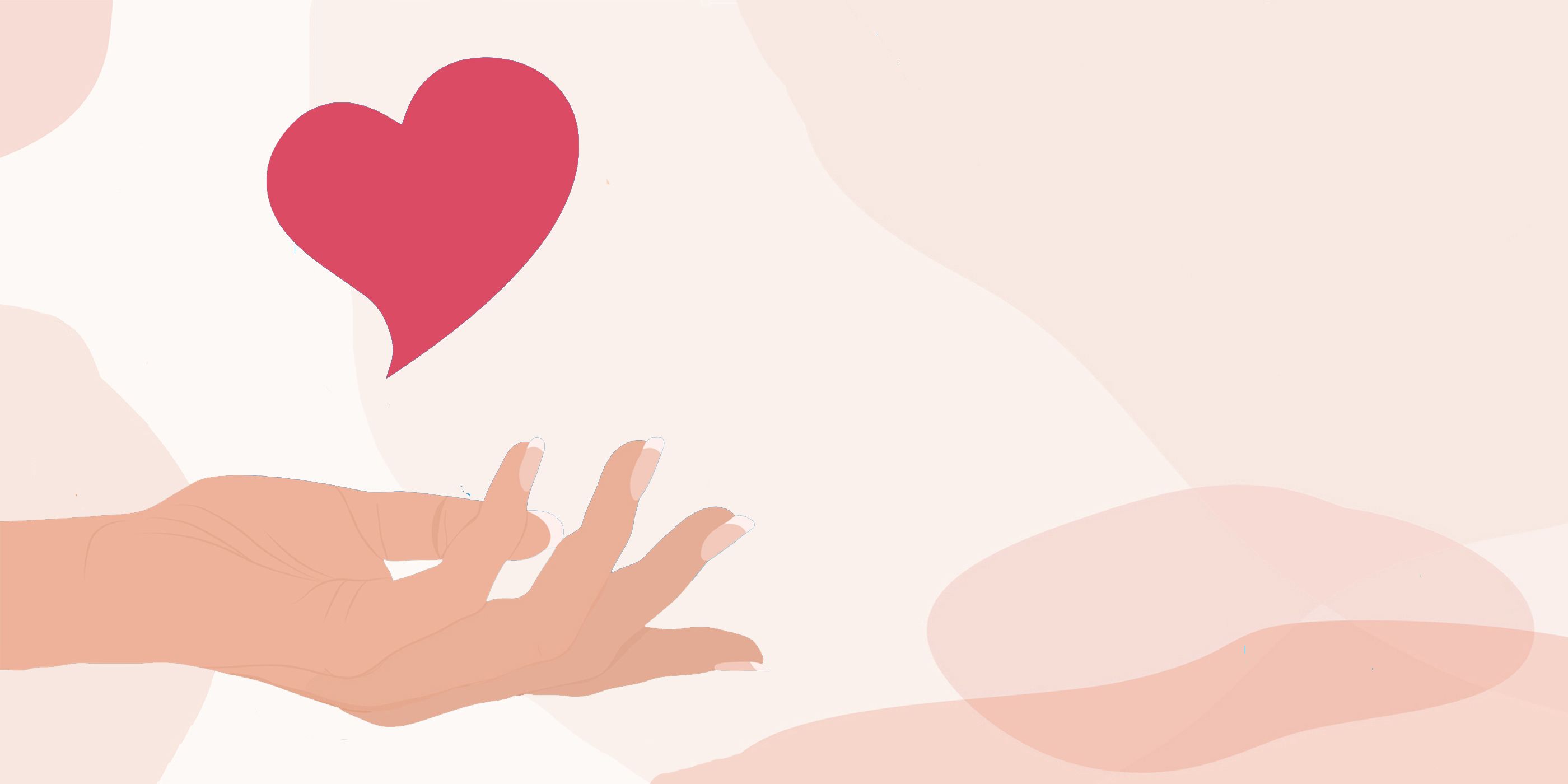 Some of the contributions took the form of personal reflections and definitions of hope.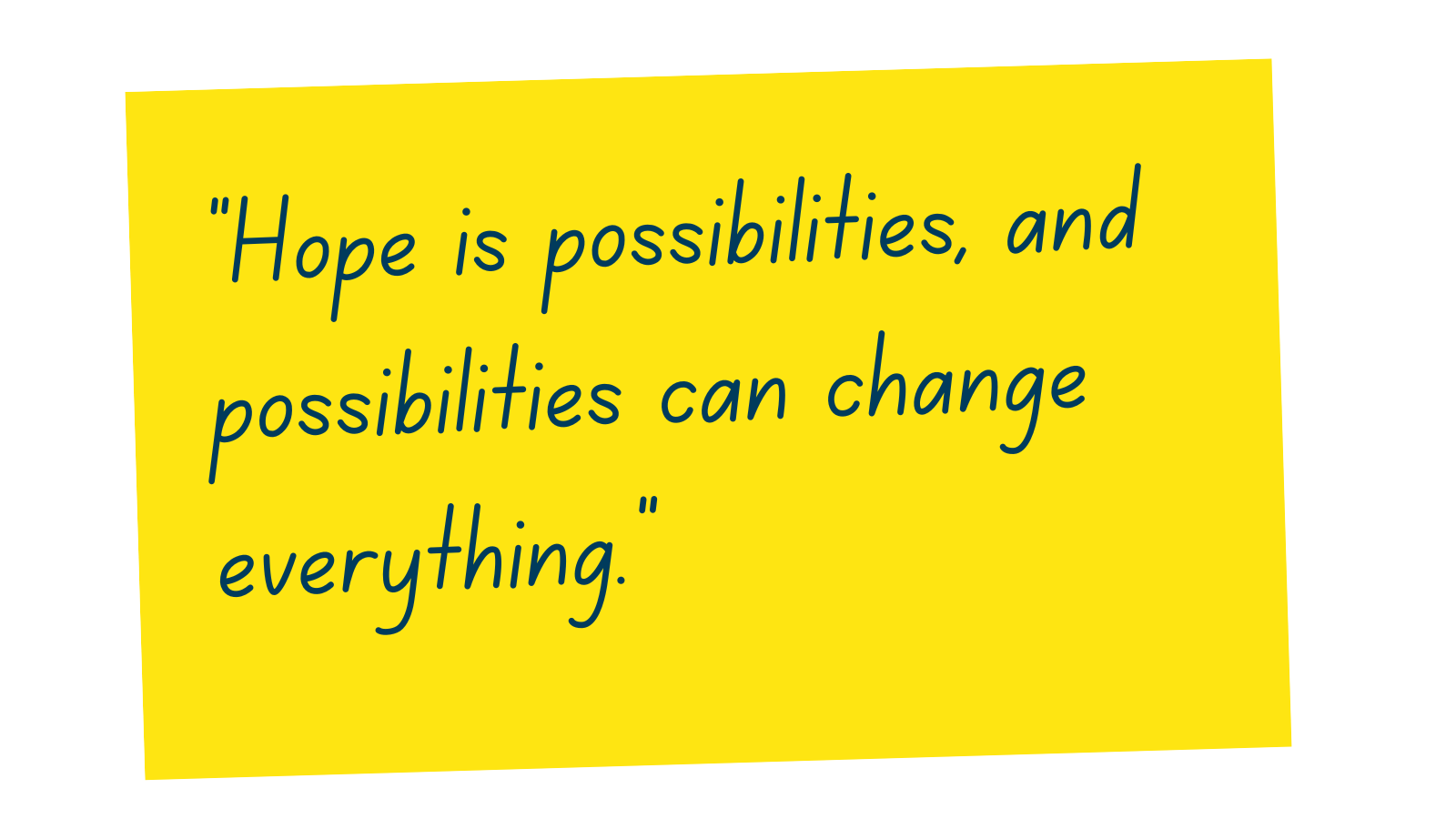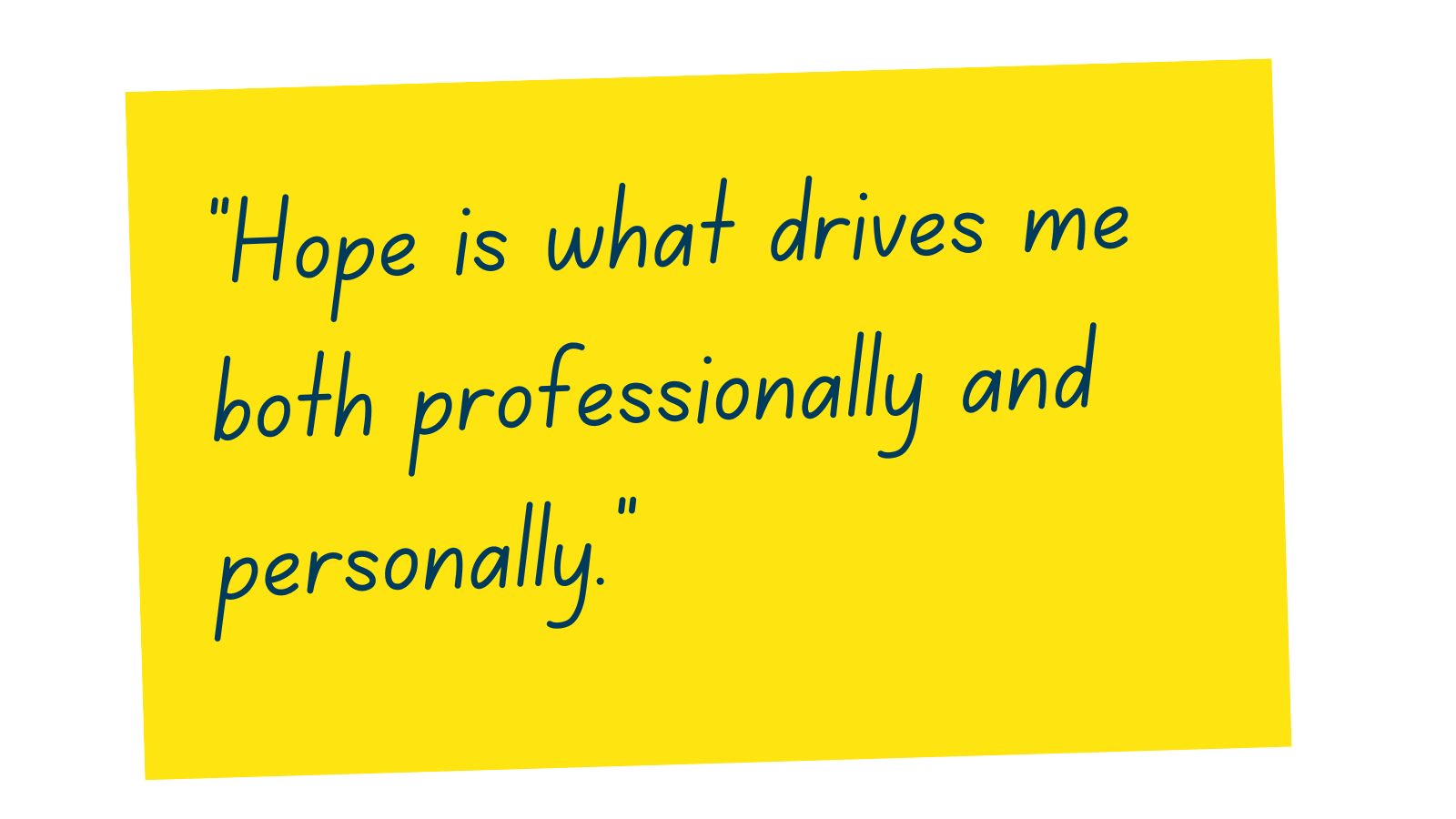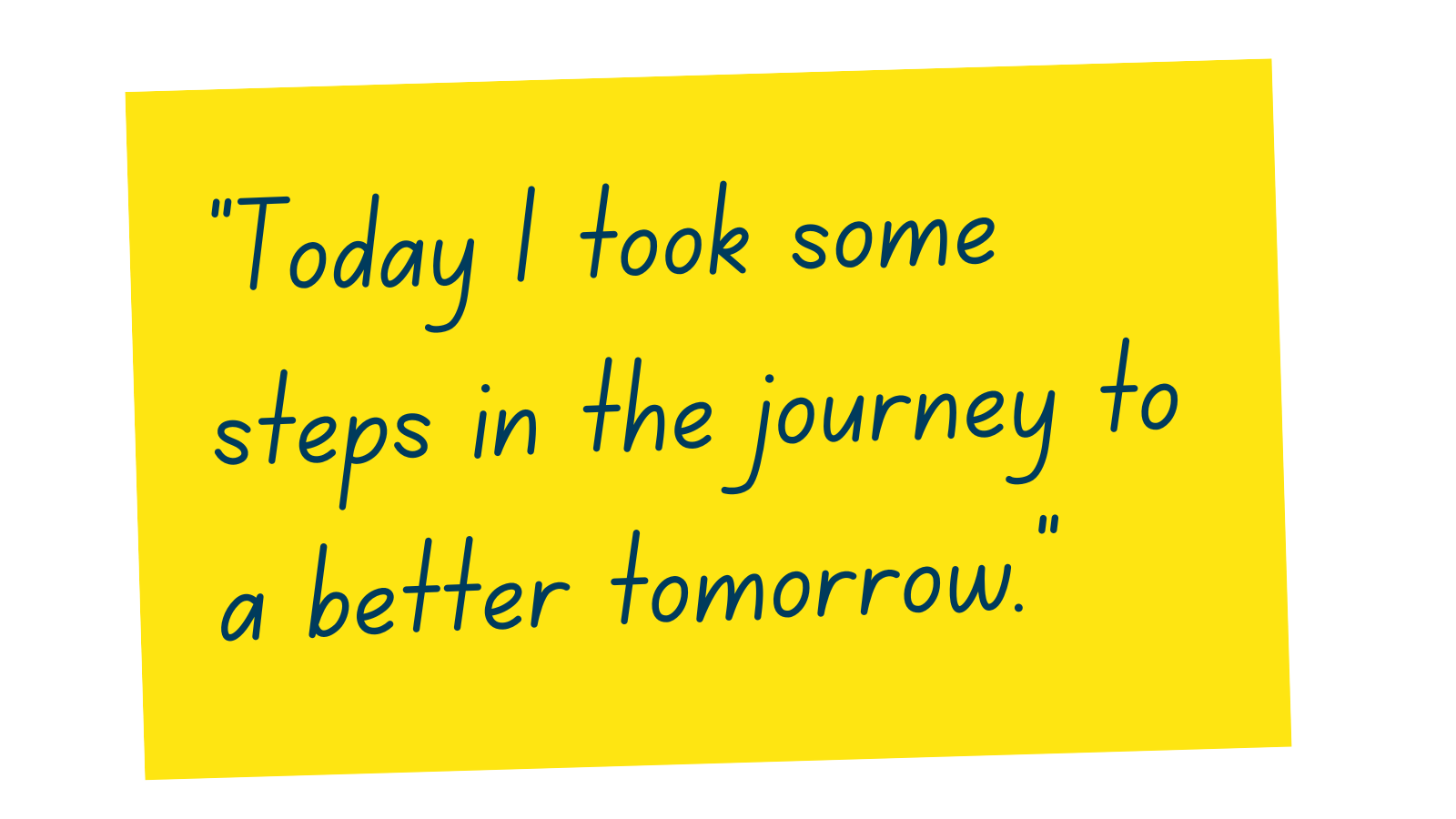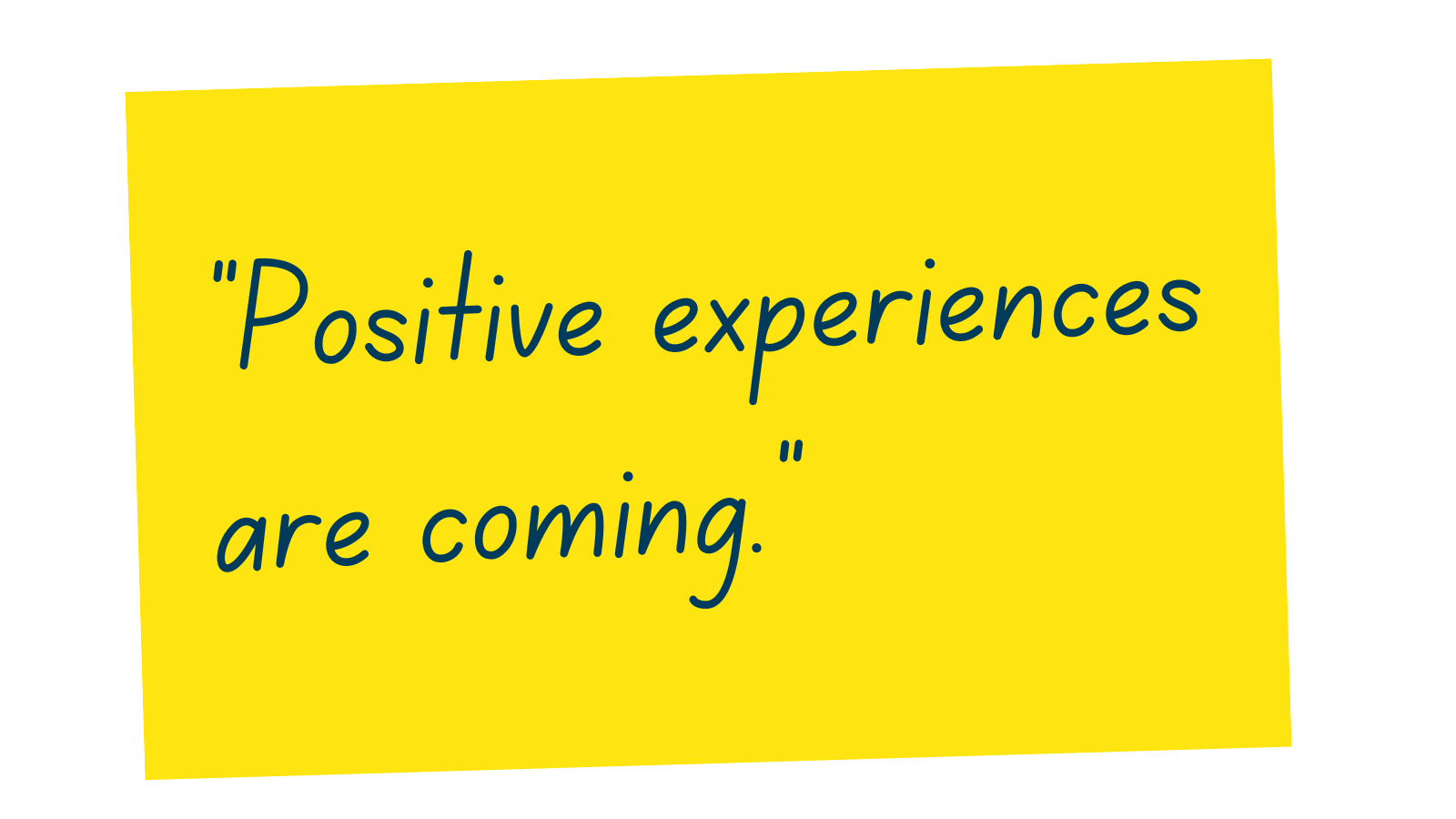 The importance of relationships was also a key theme, including the benefits to staff of hearing from young people they have previously worked with.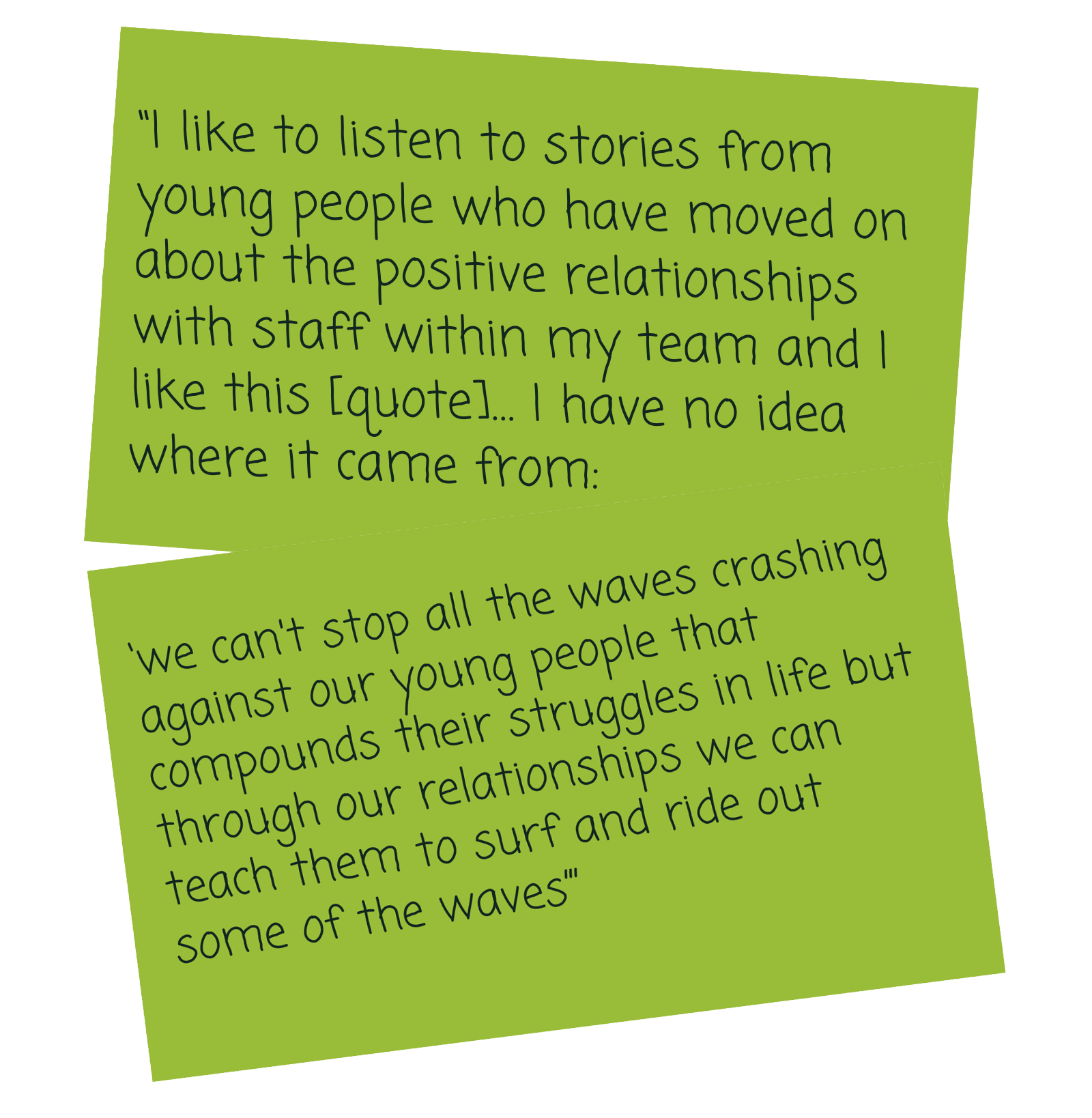 As with the earlier work in Talking Hope, one of the attendees made the link between belief in being able to make a difference, in this case in the context of a new role.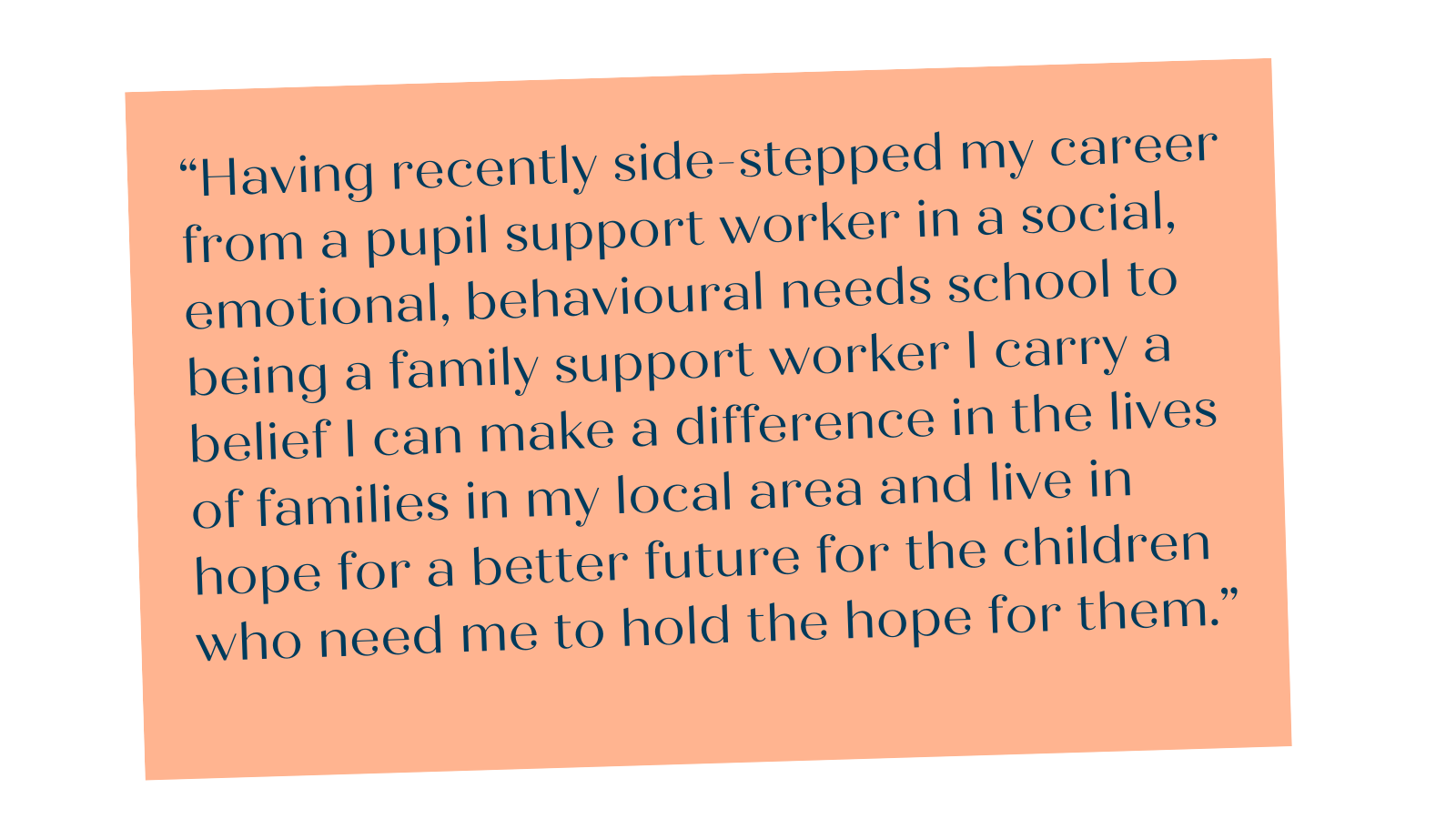 One of the attendees of SIRCC shared a powerful statement about how they themselves had moved from feeling hopeless to the point of feeling suicidal, through learning to lean on others to now using their experience to benefit others.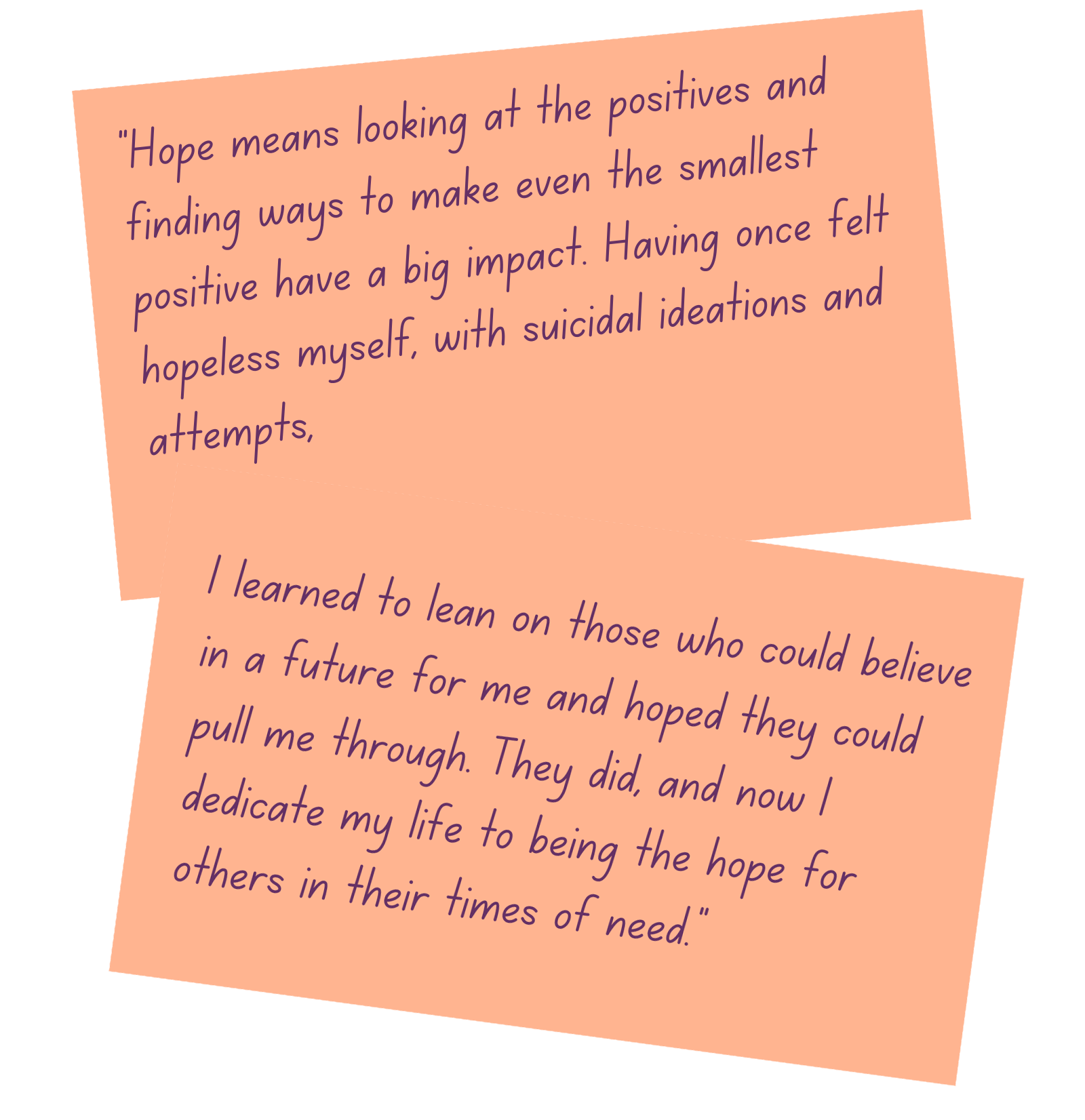 Some of the contributions emphasised the importance of good leadership in supporting hope in practice. The first example here explored how this could create an 'ethos of hope'.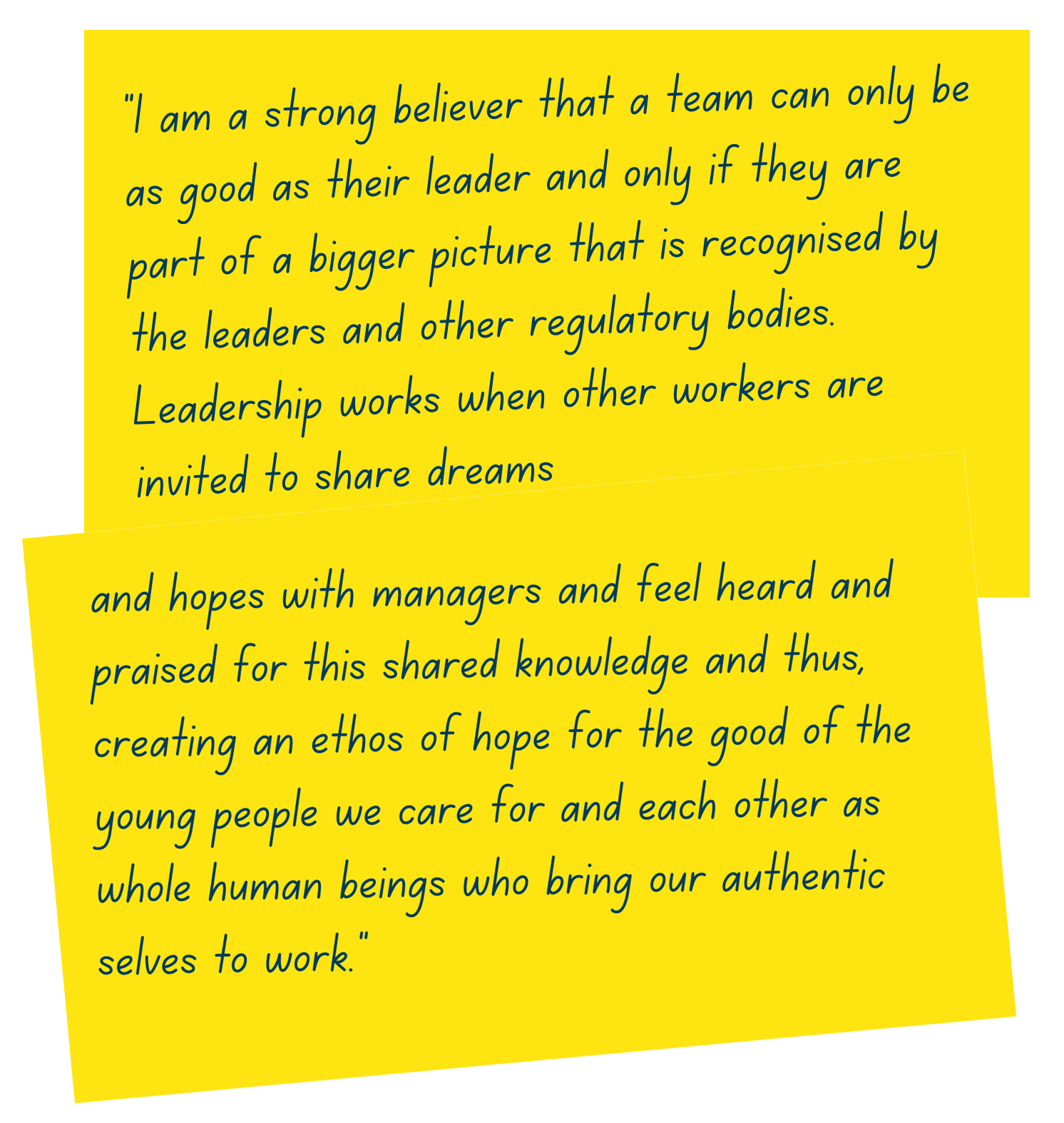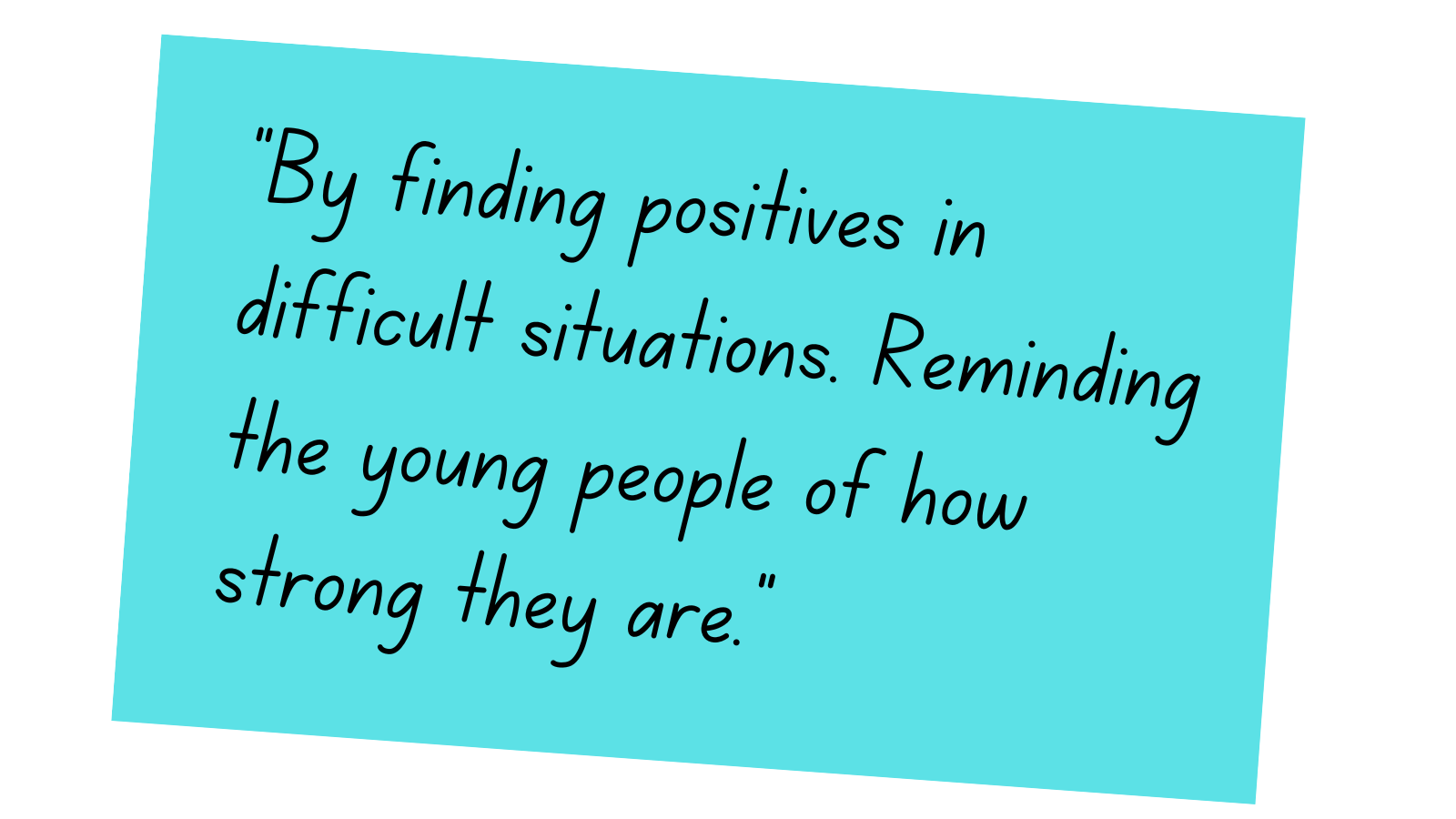 Another attendee found hope for the future in the choices that are being made today. This included the need to maintain a personalised approach to working with children, better joint working and policy that supports that.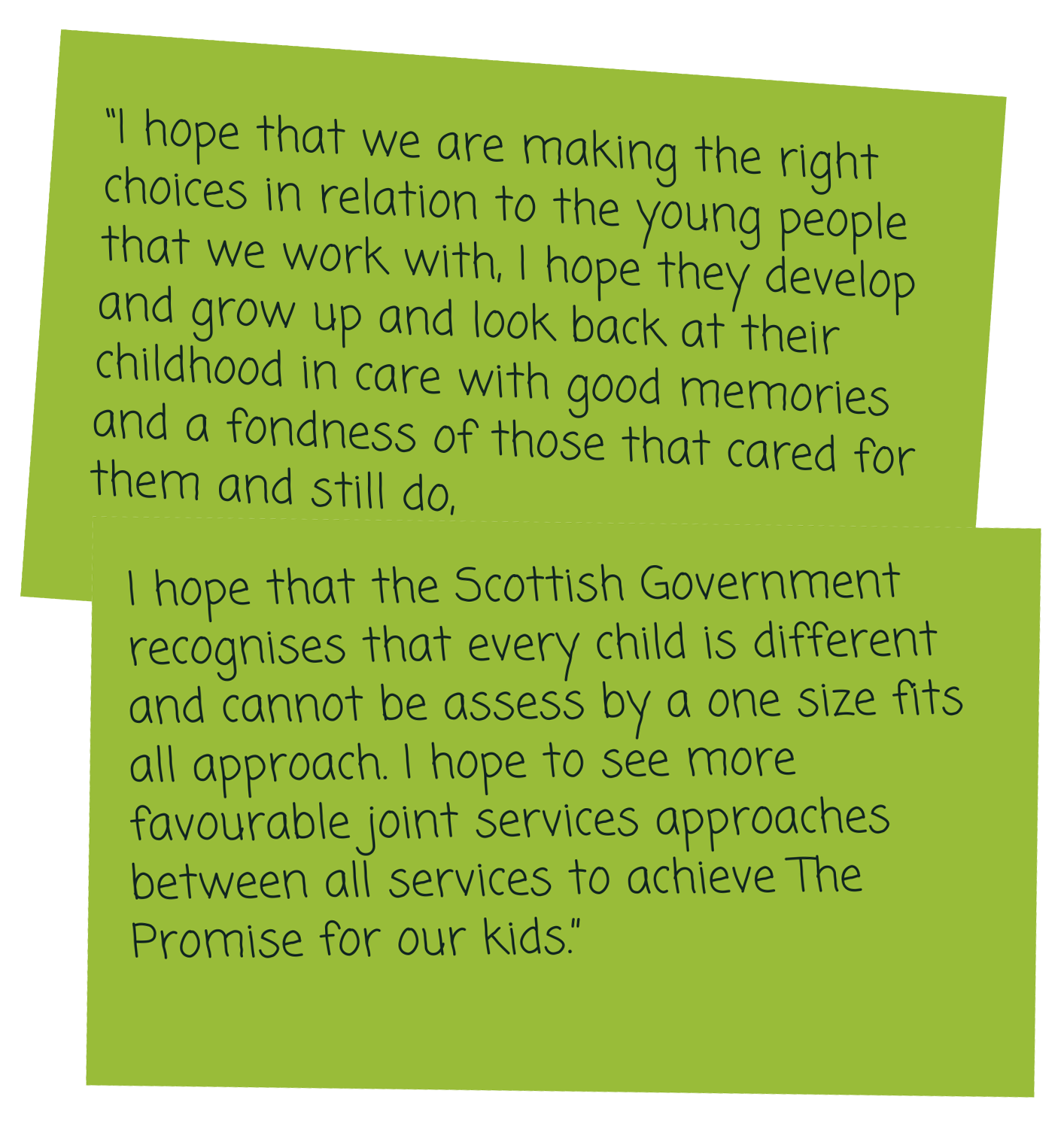 Hope in music and song came through strongly from attendees. This song, 'When it don't come easy', by American musician Patty Griffin, about finding unconditional love and support in difficult times, was shared by one attendee:
One of our attendees picked out a quote from one of their favourite jazz musicians, adding their own reflection on why this musician's story inspired them and gave them hope: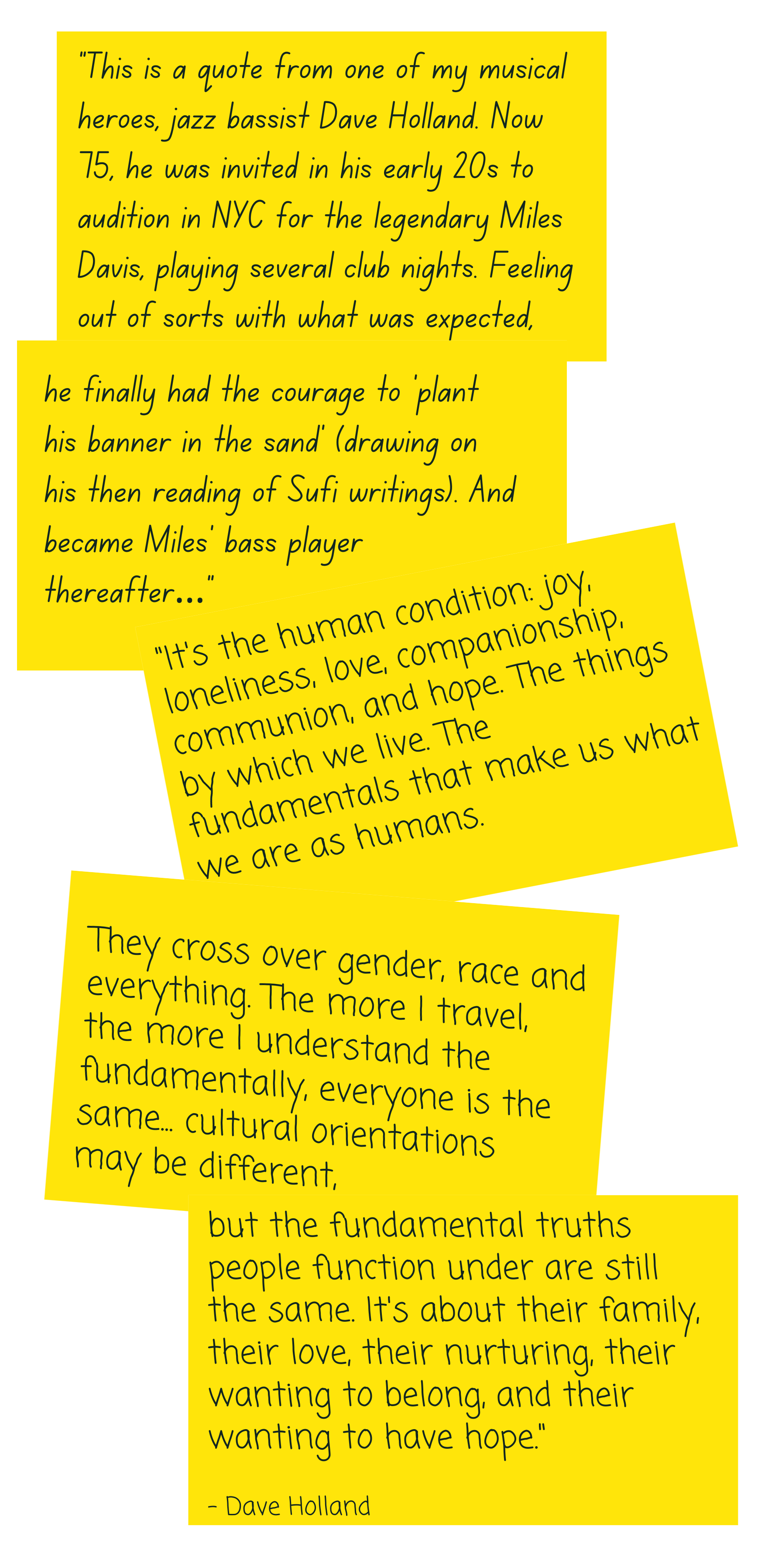 Other attendees shared their favourite poems and songs that they look to hopefulness
A poem by Donna Ashworth
There will be some very painful moments in your life, my friend.
There will be moments, days even, when the sun doesn't seem to rise in your world and the breath feels sucked right out of your lungs.
When food has no taste, the world has no joy and everything seems like an effort too far.
Yes, my friend, there will be very painful moments in your life.
But you will get through them. 'This too shall pass.'
Because life has a way of throwing you a rope, just at the very moment when you thought you couldn't swim another stroke.
All you have to do is grab it.
Then one day, as is the way of this life, the sun will suddenly beat down on your face again and the air will feel fresher than it ever did.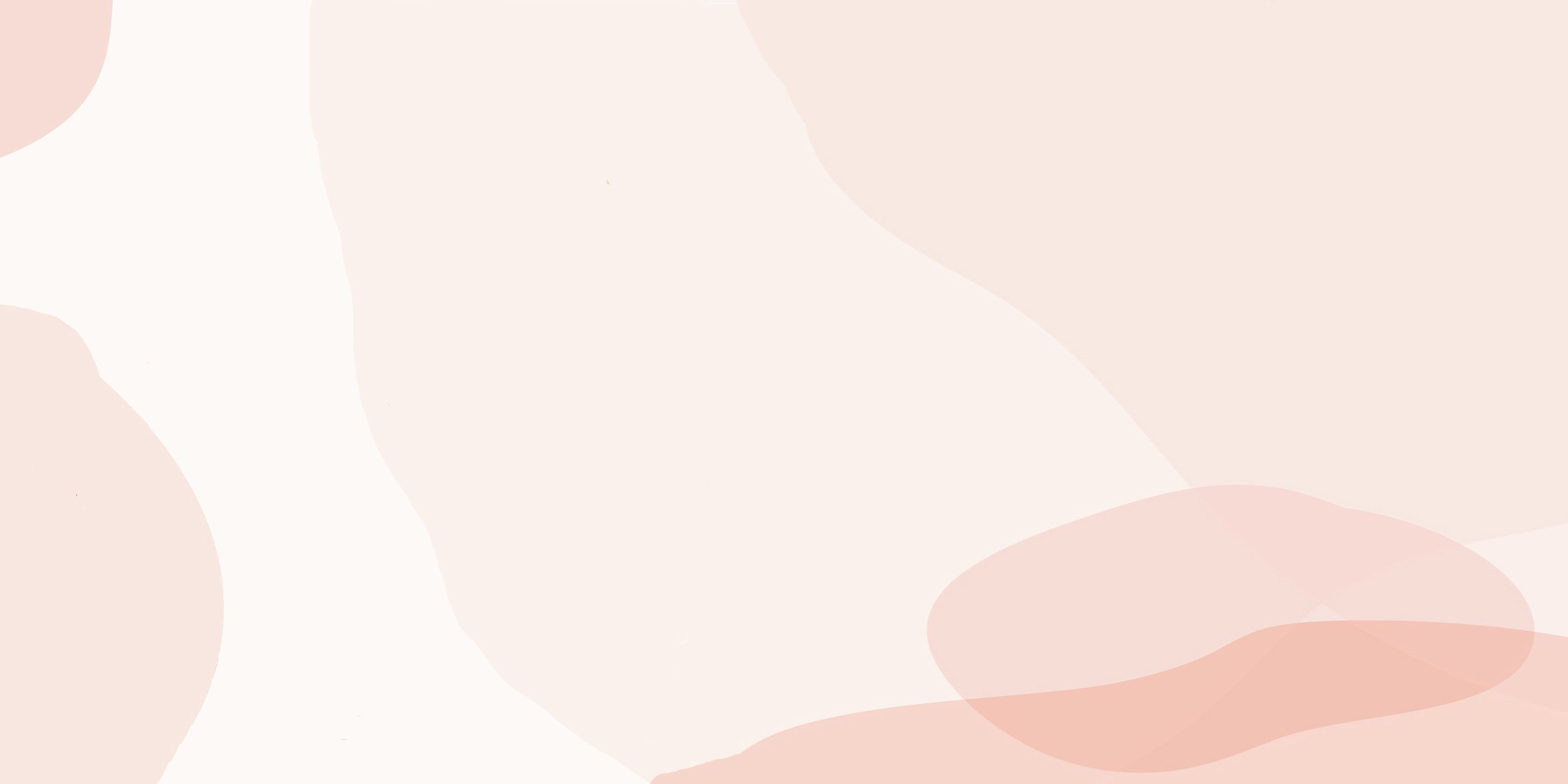 Finally, one attendee wrote their own poetic reflection, 'Doing Hope', about what hope in residential child care looks like for them – for both staff and practitioners celebrating their daily triumphs, and the children and young people who are being cared for and supported. This made us think again about hope as something that you do, not just something you feel.
Visit the Talking Hope online Hope Reservoir: https://talkinghope.uk/
Published April 2023